An Affair to Remember
Yolanda Pope | 6/5/2013, 9:44 p.m. | Updated on 6/5/2013, 9:44 p.m.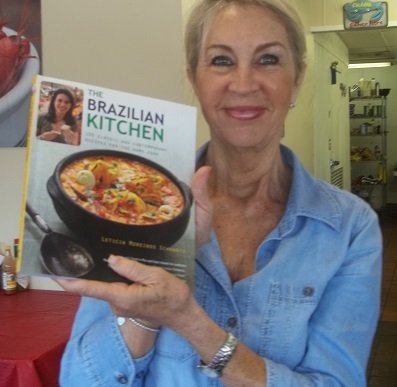 Last month Sugar Land Wine & Food Affair celebrated its 10th Anniversary. Houston Style Magazine was among the thousands of individuals who flocked to the grounds of The Historic Imperial Sugar Factory, The Sugar Land Marriott, and Sugar Land Town Square for a week of food, wine, and music.

The weekend festivities started with the "Grand Tasting" which received such an overwhelming response, that we could not find a place to park and thus we had to forfeit our entry.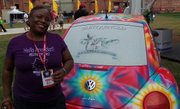 On the following day, we were an hour ahead of schedule for "The Sip and Stroll" which was held at the Historic Imperial Sugar Factory. When my guest and I arrived at the gate, we were handed our VIP Passes, a wine glass, and a tasting plate. Subsequently, our glasses were filled with cold champagne as we were given a warm welcome from each of the hostesses. We gulped down our first beverages just to calm down from the excitement of seeing so many people, vendors, hearing the live music and the aroma of food. Our first taste was a Korean Barbeque beef slider with Kimchi, courtesy of Chi'Lantro, which is a fusion of Korean and Mexican flavors. The beef was well seasoned and the flavors were well-balanced with equal of amounts of heat from the kimchee and the sweetness of the meat. For those who are not familiar with kimchi, it is a fermented Korean side dish made with cabbage, brined seafood, a variety of seasonings and other vegetables, depending on the recipe which can vary in different regions of Korea.
As we continued our stroll, we journeyed to a variety of tasting rooms where our plates and glasses were constantly filled with a variety foods and beverages. In a place filled with so many flavors and aromas, one of the most unique flavors that woke up my palate was the different kinds of hot sauces from Big Daddy's Hot Sauces, they are made locally, and we tasted more than five different kinds of their product. They sell over 10 different types of hot sauces. Their website is: www.bigdaddyassburn.com. However, the outstanding beverage in my view was the "mia dolcea Moscato D'asti", it is a sparkling alcoholic beverage with a light and fruity taste. However, my guest preferred the Milagro Tequila, which she described as "just smooth".
Finally, The Bistro Brunch which was held on the last day of the event was only exemplified by the hospitality of the CEO and staff of Tramontina, which is local company originally based in Brazil that specializes in cookware. Moreover, Brazilian born Chef Leticia Moreno Schwartz's tasty chicken salad was a great finish to a long weekend. Additionally, Chef Leticia autographed a few copies of her cookbook Brazilian Cooking that were given to some of the loyal fans of HSM.

Thank you for reading, and remember you can follow my blog: www.eatingwithstyle.wordpress.com and on Twitter: @YPEatingwstyle.