Clyde Lemon Challenges Larry Marshall to Re-Claim HISD Seat
Burt Levine | 6/6/2013, 11:47 a.m. | Updated on 6/6/2013, 11:47 a.m.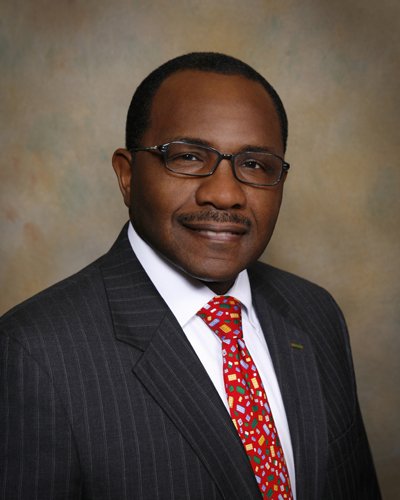 This past Saturday Clyde Lemon spent a brutally hot afternoon at Hiram Clarke Multi-Service Center with Congressman Al Green, State Senator Rodney Ellis, State Rep. Alma Allen, City Council Member Larry Green and hundreds of his neighbors enjoying a local health fair. Lemon was seeking support for his upcoming run for a Houston ISD Trustee seat he held in the mid-90s. The former U.S. Marine Major said the health of our community and country critically requires our local public schools producing excellent students that become graduates and eventually in their own right responsible taxpayers and responsible parents themselves.
Lemon said he lives by two U.S. Marine Corps leadership principles: Stay Focused On The Mission and Take Care of Your People. Lemon is running to take back the Houston ISD Trustee seat he held before because he and his supporters throughout District 9 believe he is what is needed to put students first.
"I'm running for District 9, where I've lived and made my family's home for decades. Two of my three children graduated from area schools such as Madison and Sterling. My oldest graduated from High School for Law Enforcement. They went on to earn college degrees and today are self sufficient contributing professionals, that as citizens make a positive contribution to our city and community," said Lemon whose biggest motivation is that as a grandfather to two grandchildren he is focused on the future.
"I grew up in northeast Houston and graduated from Smiley High School. He completed his undergraduate degree in political science with a minor in economics at Prairie View A & M University. He earned a commission as a Second Lieutenant in the U.S. Marine Corps through the Navy ROTC program. Following graduation he was stationed at Quantico, Virginia and subsequently took command of a Combat Engineer platoon in Okinawa, Japan.
"I knew all the way through that following my service to our country, I wanted to come back to Texas to serve our community. I worked for a while at Johnson & Johnson then returned to Texas to attend law school at Texas Southern University's Thurgood Marshall School of Law."
In the early 90's Lemon was introduced to Houston ISD Trustee Dr. Rod Paige, a mentor, where they both were increasingly concerned with high school drop out rates and the ability of students from the inner-city to receive the best public education possible at the lowest possible price to local, state or federal taxpayers.
"Dr. Paige was appointed from the school board to schools superintendent and I later campaigned for and won his seat. My commitment then and now is helping parents become better advocates for their children; supporting policies that develop the best teachers; maintaining two way communication and open and quick responses to teachers, parents, students and taxpayers; advocating for high quality community schools; aggressively promoting policies to serve socioeconomically challenged students; and to constantly build constructive partnerships between business, schools, communities and families," Lemon added.
What is most important is we get back to the students and their parents being the reason for us being there which is why my motto is Returning Children to Being First in Public Education. I will and have shown that I will not allow distractions to interfere with the focus of being an advocate for the academic success of all the students of our school district," he said.
Lemon has served as a lawyer in both private business and at the Harris County and Galveston County District Clerk's offices, our community as a merit badge counselor, and our state on the Texas Juvenile Probation Commission.
His opponent Larry Marshall, a retired Houston ISD educator, has served in the same position since 1998 and has won elections since then, including 2005 when he was forced into a run-off with Daisy Maura.
Early voting for the fall election starts October 21 and lasts through November 1. The Election Day is November 5.