Charnele Brown from 'A Different World' Opens Up about her life, Acting, and Houston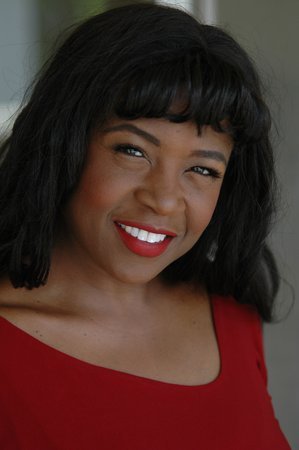 Who remembers Kim Reese from A Different World? Well she, a.k.a Charnele Brown has made Houston her new home and is getting ready to harvest a new generation of actors and entertainers from what she calls a true mecca of burgeoning entertainment. According to Ms. Brown the entire state of Texas can be anywhere U.S.A. with its vast land mass. It is equipped with the element of surprise unlike entertainment cities such as Atlanta. There, the city is bursting at the seams because is over saturated with reality television and folks "who have arrived!" Houston is ripe, tender and ready for the Charnele Brown Acting School. Dilettantes can expect to learn the Stanislavski acting method that will train actors to stay in the natural. Together with Andre Pitre, from Tyler Perry's, I Don't Want to Do Wrong, Charnele Brown is getting ready to take Houston by storm. Anyone who is ready to take advantage of Ms. Brown's phenomenal opportunity can call 310-491-4916 for more information, or be at the Holliday Inn Express at 4434 F.M. 1960 on Saturday June 8th at 12pm to see a presentation of the Charnele Brown Acting School, where nothing beats a failure but a try.
Born in East Hampton New York, it seems that the refusal to fail has been a constant theme in Charnele Brown's career. Who could have guessed that this legendary actor began as a stock broker on Wall Street? The day before Black Monday in 1987, Charnele left New York and accepted the part of Kim Reese for the hit TV show, A Different World. But let's rewind. Before her breakout role in commercial television, Charnele was a struggling brown skin girl who faced rejection because her look wasn't "in." Dusting off the ego knock, she didn't allow the limited perspective of casting agents slow her determination. Charnele kept herself relevant until her "look" became necessary. A Broadway production of Sarafina came a-calling for the beautiful brown skinned Charnele Brown, and she accepted. She had arrived on Broadway and the spot light was on her. But she wasn't satisfied. She had made it to the top with Broadway; it was time to spread her wings wide in commercial television. She sacrificed the Africa tour or Broadway's Sarafina and moved to L.A. to begin what would eventually become her moniker acting role, Kim Reese.

Debbie Allen specifically wanted theatre babies to spice up the drama and bring to life what America craved at the time - a fashionable and entertaining portrayal of an upright foundation in black life. Charnele says, "Your generation's appetite has changed. There are tons of sitcoms in production that embrace black family values but there is no audience." Charnele Brown looks to change this. She is creating a new sitcom which she describes as The Cosby Show meets Modern Family. It will be with a black family. And the best part is it will be produced in Houston!

Charnele Brown is a huge supporter of the arts here in Houston. Her mission is to flower the City of Houston because it's loaded with phenomenal Oscar and Tony worthy actors who simply need a bigger stage. She looks to corroborate with the Ensemble Theatre very soon. Two months ago she was commissioned to write a stage play for the Cullen Theatre. It starred Sheldon Jolivette, Evangeline Gabriel Young. Since, she has met actors Amelia Jeffries, Tonya Palmer, Marcus Freeman…all who are incredible actors who need exposure. Charnele Brown admires this new generation of actors who have a story to portray. It's up to the actor to draw the audience because unfortunately audience members are mere sheep. They need to see and become inspired by something refreshing and new. Houston is where it's at.

Ms. Brown is not afraid to let folks know her opinion of commercial television today. She says, "Twenty years ago if someone would have told me we love to see black women on TV back biting and fighting, I would have laughed in their face. Now we have to bring back the wholesomeness in television. We can bring back dignity through reality TV." Charnele is a Christian who is objective enough to understand that acting and entertainment is simply a job. Actors must make the decision within themselves to go as far as they want. "I don't like that people talk about Beyonce. She is a light and a woman of God. Anyone who judges her and can't see the light within her doesn't have the light within themselves."
One of the greatest lessons she learned about acting was from Debbie Allen. She taught the cast of A Different World that they can't expect people to hype them and tell them that they are great. It has to be known inside themselves. So, to future actors who looked to be groomed by Ms. Charnele Brown she says to you, "Make sure that this is a desire of your heart."