Apple refreshes Macs and iOS, unveils iTunes Radio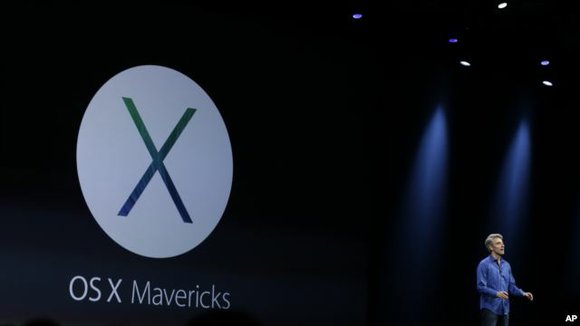 By Doug Gross and Heather Kelly
CNN
Calling it "the biggest change to iOS since the introduction of the iPhone," Apple CEO Tim Cook on Monday unveiled an operating system for iPhones and iPads that will radically overhaul how users' touchscreens look.
The new system, iOS 7, was part of a two-hour presentation that included refreshed MacBook Airs, the announcement of an iTunes Radio streaming-music service and a sneak peek at a new Mac Pro that will be the most powerful computer Apple has ever made.
The keynote marked Apple's first major product event in nine months. But it was short on blockbuster launches or surprises -- no TV, no smartwatch and no upgrades to marquee products like the iPhone and iPad.
Instead, developers assembled for the weeklong skull session got the first look at a major reworking of the mobile operating system that is home to 900,000 apps that have, altogether, made independent developers $10 billion, according to Apple.
The mobile design, overseen for the first time by new iOS boss Jony Ive, includes new typography, redesigned icons and a new color palette.
"I think there is a profound and enduring beauty in simplicity, in clarity, in efficiency," Ive said in a video introducting iOS 7. "True simplicity is derived from so much more than just the absence of clutter and ornamentation. It's about bringing order to complexity."
Immediately noticeable: The pool-table green background on Game Center was gone.
"We just completely ran out of green felt," joked Craig Federighi, Apple's vice president for software engineering.
In fact, virtually every recognizable app shown in a brief presentation looked considerably different from its iOS 6 counterpart.
Animations float by in the background of the Weather app, while Calendar is now minimalist in black and white.
But it's not just a redesign. Federighi demoed new features like Control Center, where users will be able to swipe up for music, flashlight and other tools.
Airdrop, Apple's file-sharing software, comes to mobile with iOS 7, and the Photos app has been upgraded with such features as Instagram-like photo filters and photo albums that can be created by year or location.
Siri, Apple's voice-activated "digital assistant," is becoming more diverse. Users will be able to choose a male voice -- Siri has been solely a "she" so far -- and users can ask it to perform basic tasks like playing a voicemail or turning down the brightness on an iPhone or iPad's screen.
Coming this fall is iTunes Radio, a free streaming service that sounds a lot like Pandora.
iTunes Radio will include over 200 programmed channels, plus others inspired by music the user already listens to. The service will be ad-supported and will encourage users to buy songs they like from iTunes.
iOS 7 is available to developers in beta on the iPhone today, but the rest of us will have to wait until the fall. It will work only on iPhone 4 or later, iPad 2 and later, the mini and the iPod touch.