Houston Attorney and Social Entrepreneur Evangeline M. Mitchell Named Among "Nation's Best Advocates: 40 Lawyers Under 40" by National Bar Association and IMPACT
Style Magazine Newswire | 6/10/2013, 12:02 p.m. | Updated on 6/10/2013, 12:03 p.m.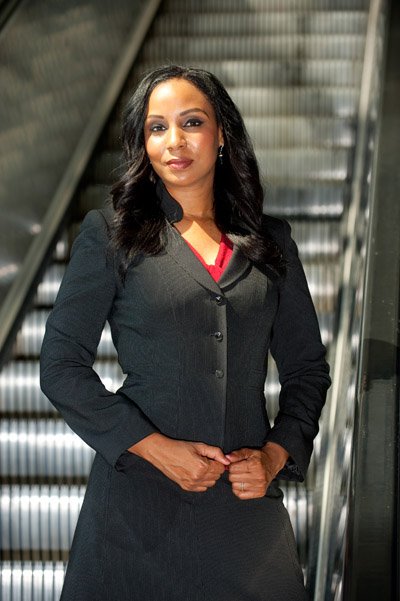 Houston attorney and social entrepreneur, Evangeline M. Mitchell, has been named to the National Bar Association and IMPACT's "Nation's Best Advocates: 40 Lawyers Under 40." Nation's Best Advocates recognizes talented individuals aged 40 and under within the African American legal community who have achieved prominence and distinction professionally and philanthropically.
The National Bar Association (NBA) is the world's largest and oldest organization of predominantly Black lawyers and judges, and IMPACT is a non-profit organization created to foster civic engagement, increase knowledge of the political and legislative processes, and enhance economic empowerment opportunities among young professionals of color. These two organizations have partnered to select nominees that represent a cross-section of legal professionals: solo practitioners, government lawyers, judges, academicians, corporate counsels, young elected officials, and other lawyers using their degree in innovative ways. Nominees were chosen based on their achievement, innovation, vision, leadership, and legal community involvement.
Evangeline M. Mitchell is an attorney, author, strategic planning coach and social entrepreneur. She is the visionary behind the "Black Pre-Law" brand of events, books, resources and initiatives aimed at increasing the pipeline of African American lawyers through providing pre-law students with critical game-changing "insider" information and access to potentially life-changing contacts within the legal community. She is best known for her role as founder and executive director of the Houston-based National Black Pre-Law Conference and Law Fair, the nation's only comprehensive pre-law conference, which has helped well over 1,000 aspiring Black lawyers from all over the country to learn what it takes to be more excellent, strategic and competitive law school applicants and law students. The conference will celebrate nine years of inspiring and empowering aspiring Black lawyers in November and Evangeline will launch a second Black pre-law conference in Washington, DC in 2014.

Evangeline is a mentor to numerous law school aspirants across the nation, a member of several business and bar associations, and is a fellow of the Texas Bar Foundation, a Houston Bar Association Equal Access Champion and alumna interviewer for Harvard University. Evangeline is a first-generation college and law school graduate, earning a Bachelor of Arts degree in English from Prairie View A&M University, a Juris Doctor degree from the University of Iowa College of Law, and a Master of Education degree in administration, planning and social policy from Harvard University.
"It is a tremendous honor and blessing to be included among this highly esteemed group of young, outstanding legal professionals from around the country who not only represent professionalism, integrity and excellence, but most importantly, a sincere commitment to service to the community. I look forward to the event and applaud the National Bar Association and IMPACT for recognizing Black lawyers who work tirelessly every day to truly make a difference," said Evangeline M. Mitchell.

According to John Page, the President of the National Bar Association, "The NBA is proud to partner again with IMPACT for this year's 40 Lawyers Under 40 event. We applaud the awardees for their significant accomplishments and contributions towards the legal profession and community."
"The 2013 Nation's Best Advocates: 40 Lawyers Under 40 are continuing the tradition of legal giants in American history," said IMPACT Director Angela Rye. "The invaluable contributions made by these attorneys establish a standard for service and excellence in our communities and our Nation."
Attorney Mitchell and all of the other honorees will be recognized at a special awards gala held on Saturday, July 27, 2013 during the National Bar Association's 88th Annual Convention at the Fountainbleau Miami Beach Hotel in Miami, Florida. For more information about the event, visit www.NationsBestAdvocates.com. To learn more about Evangeline Mitchell and The National Black Pre-Law Conference, please visit www.EvangelineMitchell.com and www.BlackPreLawConference.com.