Colorado Ski Areas Report Visitation Increase in 2012/13 Season
Spring Snow Bolsters Visits and Spirits across State
Style Magazine Newswire | 6/13/2013, 1:08 p.m. | Updated on 6/13/2013, 1:08 p.m.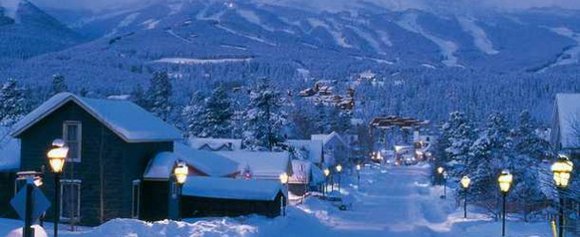 Colorado Ski Country USA (CSCUSA) announced today at its 50th Annual Meeting that statewide skier visits totaled an estimated 11,445,000 in 2012/13. This estimation shows Colorado being up 3.95 percent compared to last season. Colorado Ski Country's 21 member resorts hosted an estimated 6.4 million skier visits during the 2012-13 ski season. This represents an increase of 3.8 percent, or approximately 235,000 skier visits, over the previous season. Colorado resorts bested the estimated 1.9 percent uptick in visits in the Rocky Mountain region of the U.S., while falling short of the national overall increase of 11 percent.
After opening on October 17, 2012, Colorado's 2012/13 ski season was slow to get off the ground due to several factors, most notably, variable snow conditions and a few resorts that were late to open. "In-state visitors tend to lead the charge in the beginning of the season, but an unusually warm fall kept local skiers and riders from logging in those early ski days," said Melanie Mills, president and CEO of CSCUSA.
Towards the end of the year, ski areas saw a strong holiday period with snow conditions more in line with an average year. December snow storms fueled robust holiday visitation and set up resorts for a positive winter. "It wasn't until mid-December that the snow really started to show up, but it showed up big time and made for a quintessential Colorado winter ski holiday at resorts," Mills continued.
Once resorts recovered from an early season snow deficit, conditions greatly improved in January and February and carried the momentum of a rebound season. The major ski weekends, especially Martin Luther King and President's Day, were all met with bumps in snow totals which helped drive skier visits and an uptick in revenue. "January and February brought closer to average snowfall throughout the state and resorts saw skiers turning out in greater numbers," said Mills.
The season finished with a very strong spring as guests who visited resorts were greeted with what Colorado is known for; snow that wouldn't quit, a superior product and top-quality service. Resorts all closed with abundant snowfall on their slopes and some were able to extend their seasons beyond planned closing dates.
Colorado, the ski market leader in the United States, continued to underscore its top priority in 2012/13; skier safety. Colorado resorts emphasize safety and responsibility for guests and employees in their daily operations and shine the spotlight on safety education by participating in National Safety Awareness Week. Additionally, several CSCUSA member resorts have been recognized for their safety initiatives as recipients of the 2012/13 NSAA Safety Awards including: Crested Butte for Best Use of New/Social Media, Arapaho Basin for Best Helmet Safety Program, and Copper Mountain for Best Overall Safety Program (350,000 or more visits).
While recognizing skier visit numbers, and the emphasis resorts place on safety and skier responsibility, CSCUSA also reported on the number of skier fatalities. During the 2012/13 season, Colorado saw eight skier fatalities, a sharp downturn from the prior year. A skier fatality is when a skier or snowboarder dies due to trauma related injuries, within the resort boundary, during operating hours, on terrain that is open to the public.
In Colorado last year, a skier's chance of having a fatal accident was about 1.4 in a million. For perspective, the National Safety Council (Injury Facts, 2012 edition) reports that in 2010, 5,200 pedestrians were killed, 2,500 people drowned while swimming in public pools and 800 people died while bicycle riding and the National Weather Service reports that, so far in 2013, seven people have been killed by lightning strikes.
"We are very pleased with where we ended up for the 2012/13 season and are thrilled to see such a strong recovery trend for both Colorado and the ski nation," commented Mills. "This season concluded with momentum in our favor as our resorts continue to set the gold standard in the industry for skier experiences."
Skier visits are the metric used to track participation in skiing and snowboarding. A skier visit represents a person participating in the sport of skiing or snowboarding for any part of one day at a mountain resort. These numbers are preliminary results and subject to final adjustments by CSCUSA members. The decision to release individual numbers is up to each individual resort.