Pebbelz Da Model Appears In Court Today
Style Magazine Newswire | 6/14/2013, 11:57 a.m. | Updated on 6/14/2013, 11:57 a.m.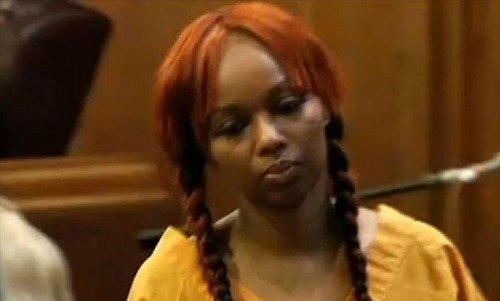 Video performer Pebbelz Da Model, real name Natasha Stewart, was arrested in January in connection to a homicide in Mississippi. Pebbelz, known for videos and photos featuring her 48-inch backside, was wanted for questioning in the death of a Mississippi woman Karima Gordon who had her buttocks injected with concrete.
Today Stewart appeared in court and entered a plea of not guilty to four counts of murder, conspiracy to commit murder, wire fraud and conspiracy to commit wire fraud.
Take a look of her appearance in court below.
How are we as a society condoning getting this stuff done in a legitimate doctor's office, let alone in some shady chick's house or worse in our own homes? Apparently there are people out here that are so unhappy with what they see in the mirror that they are willing to let people inject crazy concoctions into their bodies in order to make their hind parts bigger.
We're all for being vane for vanity's sake if it makes you feel better about yourself, but if it can end your life then we need to pump the brakes. Because as you see in the video, it can cost you your freedom or your life.
We know this story is just getting started. We will keep you updated on it as more information about this trial becomes available.