Tendrils and Curls Launches New e-Commerce Site, Offering Hair Care Solutions for Curlies Far and Wide
Style Magazine Newswire | 6/17/2013, 1 p.m. | Updated on 6/17/2013, 1 p.m.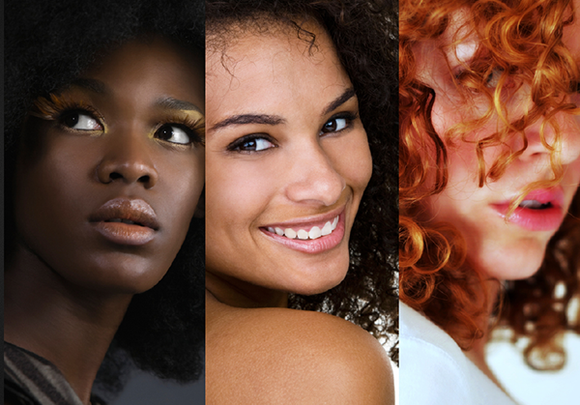 What  began  as  an  all-­things-­curly  boutique  limited  to  the Houston  area  has  officially  grown  to  serve  curly-­haired  women  and  men  far  and  wide,  thanks  to the  new  Tendrils  and  Curls  e-­Commerce  site.  Just  in  time  for  the  unique  boutique's  one-­year anniversary,  curly  concerns  are  being  addressed  locally  and  abroad.  After  requests  for  tools  and products  flowed  in  via  social  media,  long-­distance  calls  and  emails,  the  boutique  quickly  realized it  was  time  for  growth.  Now,  just  as  its  July  12  one-­year  anniversary  approaches,  curlies  can shop  online,  worldwide,  24/7.
"Since  we  opened  last  year,  we've  had  customers  phoning  in  from  as  far  as  Japan  to  order products  that  worked  for  their  hair.  We  know  it's  tough  to  find  quality,  natural  products,  so  it's  an honor  knowing  that  Tendrils  and  Curls  is  one  of  the  few  retailers  who  carry  brands  for  every  type of  curl,"  explains  owner,  Paula  Chrishon,  Ph.D.
What's  made  the  boutique  stand  out  is  its  culture.  Embracing  natural  beauty,  encouraging  open dialogue  among  women  and  men  and  offering  support  of  one  another's  "hair-­stories,"  Tendrils and  Curls  takes  pride  in  being  a  source  of  encouragement  to  its  more  than  7,000,  and  counting, online  fans.
Chrishon,  the  boutique's  founder  and  owner,  was  largely  motivated  to  open  her  business  as  a result  of  her  research  in  the  field  of  psychology.  She  holds  a  Ph.D.  in  Counseling  Psychology and  consistently  focused  on  the  mental  health  concerns  of  women.  Rooted  in  a  mission  to promote  self-­esteem  and  self-­confidence,  Tendrils  and  Curls  was  born.
Besides  carrying  a  diverse  range  of  products  and  tools  by  brands  including  Ouidad,  Denman, Anita  Grant,  Mop  Top,  Qhemet  Biologics,  Mixed  Chicks  and  more,  Chrishon  offers  advice  on protecting  one's  hair  from  tough  weather,  choosing  ingredients  that  work  for  specific  textures, handling  negative  hair  reactions  and  taking  pride  in  one's  own  beauty,  unapologetically.
With  the  combined  support  of  hair,  beauty  and  style  experts  and  everyday  naturals,  the  boutique invites  women  and  men  to  share  their  own  curly  anniversaries  and  curly  milestones  online  as  it, too,  celebrates  new  beginnings,  one  year  after  its  grand  opening.
"I  want  to  share  our  anniversary  with  everyone.  Tendrils  and  Curls  has  evolved  from  an  idea  to an  entire  movement.  Now,  it's  time  to  celebrate  together,"  states  Chrishon.
For  more  information  on  Tendrils  and  Curls,  visit  www.tendrilsandcurls.com  and  stay  connected through  social  media  on  facebook.com/tendrilsandcurls  and  by  following  @tendrilsncurls  on Twitter  and  @tendrilsandcurls  on  Instagram.
To  set  up  an  interview  with  Tendrils  and  Curls  owner  Paula  Chrishon,  Ph.D.,  or  get  further involved  in  the  conversation,  contact  Denecah  Nickerson at  832-­439-­3066  or  by  email  at Denecah@medley-­inc.com.