The Teacher's Ex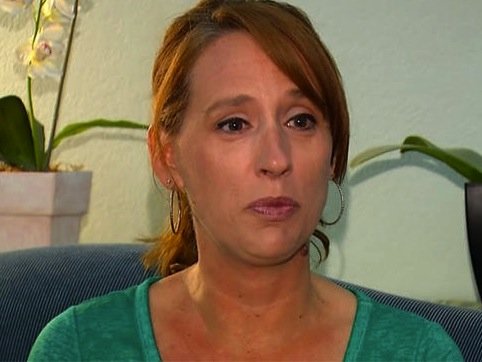 By Susan Estrich
She lost her job for reasons having nothing to do with her and everything to do with her ex-husband.
Carie Charlesworth is a teacher and a mother. She has 14 years of experience working for the San Diego Diocese and four kids.
Her ex is a felon, due to be released from prison later in June. In January, he came to the Catholic school where she was teaching, in violation of a restraining order. The school was put on lockdown. The teacher was put on paid leave.
The school director let her know they would not be offering her a contract for next fall.
"Please understand," the director told her, "that this was a very difficult decision to make, and we are deeply, deeply sorry about this situation. We will continue to pray for you and your family."
"I followed all the things they tell domestic abuse victims to do," Charlesworth told the press in going public with her story. "Now I feel I was the one who got punished. This is why other victims do not come forward."
After the first incident at school, school officials had their lawyer check her ex-husband's record. It turned out to be a long one: a 20-plus-year history of violence and abuse. He pleaded guilty to felony counts of abuse and stalking. His lawyer says he still loves his wife. God help her.
Should Charlesworth be punished because of her ex-husband's violence? Of course not.
And how would you feel if your child was assigned to her second-grade class?
After the January episode, a number of parents apparently told school officials that they would pull their children from the school if steps were not taken.
After the news broke last week that she was being terminated, causing a public uproar, a group of about 30 parents rallied to support the school's decision, saying they feared for their children's safety. "Decisions had to be made that would protect all of our kids, her kids included," one of the parents told a local television station. "Those were hard decisions, and our principal and the Diocese had to do the best they could. And they did."
As I write this, news has just broken that an unidentified private school in the Los Angeles area has offered Charlesworth a job. "If nothing else, I'm more than happy to simply say to her, 'There's somebody out there that cares,'" the official at the Los Angeles school told the press.
Actually, my guess is that there are plenty of people who care about Carie Charlesworth and her children. Caring isn't the problem. Protecting her is.
Two other news stories this week make clear just how big a challenge that is. On Saturday, Michelle Kane, a 43-year-old mother of two, was stabbed to death by her estranged husband -- the day after the victim went to LAPD to complain that he had violated a restraining order. Her husband, by the way, was a teacher. On Monday, an Orange County man, John Agosta, was convicted of shooting his estranged wife nine times in the chest after following her from the preschool where she worked as a teacher's aide.