NAACP Outraged by the Supreme Court's Decision to Invalidate Section 4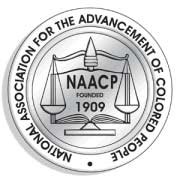 The NAACP released the following statements in response to the U.S. Supreme Court's decision to invalidate Section 4 of the Voting Rights Act.
From Roslyn M. Brock, Chairman, NAACP National Board of Directors:
"This decision has the potential to set voting rights back more than fifty years," stated NAACP Chairman Roslyn M. Brock. "It is especially unsettling in a year when we commemorate Medgar Evers, a man who gave his life to expand and protect the right to vote. But in the spirit of Medgar, who said 'You can kill a man but you can't kill an idea,' we will stand our ground and bring this debate to Congress."
From Benjamin Todd Jealous, President and CEO, NAACP:
"This decision is outrageous. The Court's majority put politics over decades of precedent and the rights of voters," stated NAACP President and CEO Benjamin Todd Jealous. "Congress must resurrect its bipartisan efforts from 2006 to ensure that the federal government has the power to preemptively strike racially discriminatory voting laws. Without that power, we are more vulnerable to the flood of attacks we have seen in recent years."
Jealous continued, "While Section 2 is powerful after the fact, we must have a tool to protect against stolen elections proactively."
From Jotaka Eaddy, Sr. Director for Voting Rights, NAACP:














"Today's decision puts Congress in the center of the battle for voting rights in our nation," said Jotaka Eaddy, NAACP Senior Director for Voting Rights. "While the Supreme Court's decision to invalidate section 4 is a setback, it is not the end of the fight. It is time for all Americans to take this fight to Congress and ensure that every vote is protected. Our democracy demands it."
On February 27th, 2013, the NAACP and thousands of activists from across the country rallied outside of the Supreme Court to urge the Supreme Court to protect voting rights for all citizens and uphold Section 5.