$205 Million Bayou Greenways 2020 Project to Create 150-Mile System within Houston's City Limits
Funding Made Possible Through Unique Public-Private Partnership
Style Magazine Newswire | 6/26/2013, 7:58 p.m. | Updated on 6/26/2013, 7:58 p.m.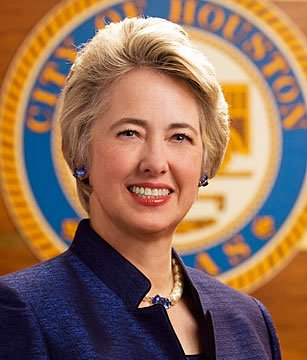 Mayor Annise Parker, the Houston Parks Board and the Houston Parks and Recreation Department (HPARD) announced the start of the $205 million Bayou Greenways 2020 initiative designed to create a 150-mile greenway system within the city limits. The project is a result of the 2012 proposition B bond election passed this past November with overwhelming voter support (68% voting margin).
"Thank you Houston! Because of your support the Bayou Greenways 2020 project will create a 150-mile system of parks and trails within the city limits on the banks of our bayous," said Mayor Annise Parker. "This project is truly a partnership project with city, county, nonprofits, businesses and many more interested parties joining together to connect trails and parks. Bayou Greenways 2020 demonstrates our combined commitment to parkland and greenspace that has been shown repeatedly to enhance our quality of life and competitiveness here in Houston. This project truly showcases Houston's can-do attitude."

The $205 million Bayou Greenways initiative is funded by $100 million from public commitment funding (Proposition B passed in November 2012) and $105 million in private funding. The construction of trails and related facilities will be funded using public commitment funding. Land acquisition and trail design (prior to construction) will be funded by private sector funding.
"It's a great day in Houston!" said Joe Turner, Director Houston Parks and Recreation Department. "Bayou Greenways 2020 will propel our city's park system to new heights. It takes the best ideas put forth by early developers of Houston's parks and moves them forward in ways they never dreamed. The parks system of the future is born today and will improve the way Houstonians use their recreation time and greenspace forever."

In the agreement passed today, the Houston Parks Board re-commits to matching the public funding - dollar for dollar - by providing $105 million in private funding to match the bond funding. Thus far, the Houston Parks Board has raised a total of $20,000,000 as part of this private commitment, opening the way for over $20 million worth of work within the next year.

"This is the largest urban park project in the nation; but, the beauty of it relies on its simplicity," said Roksan Okan-Vick, Executive Director of the Houston Parks Board. "Our mission is to secure the equitable distribution of parkland for our entire region, and these bayous have no boundaries, connecting neighbor to neighbor, and homes to businesses throughout our area. We are so grateful to be a part of this historic effort by this administration."
The completion of Bayou Greenways 2020 fulfills a 100-year-old vision presented by urban planner Arthur Comey in 1912. His vision to unite the city with grand greenspaces along the bayous will come into being by creating 150 miles of continuous and accessible parks and trails along the major bayous within the city. Those bayous reflect Houston diversity and crisscross the entire region. They include: Brays Bayou, Buffalo Bayou, Greens Bayou, Halls Bayou, Hunting Bayou and White Oak Bayou. In addition, Clear Creek and the San Jacinto River are included in this project. Bayou Greenways 2020 will be completed in multiple phases over seven years (expected to be completed in 2020) and will positively impact every council district.