Congressman Al Green Reacts to the Supreme Court Ruling the Defense of Marriage Act Unconstitutional
Style Magazine Newswire | 6/26/2013, 10:21 p.m. | Updated on 6/26/2013, 10:21 p.m.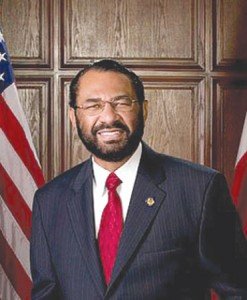 On Wednesday, June 26, 2013, Congressman Al Green released the following statement on the Supreme Court's majority opinion in Hollingsworth v. Perry, which struck down the Defense of Marriage Act.
"Today, we have witnessed a significant victory in the struggle for equal rights for all. The Supreme Court acted justly in the quest for equal protection under the law as guaranteed by our Constitution. Now gay and lesbian families will benefit from numerous rights and privileges designed to strengthen and protect all American families.
"When it comes to equal protection under the Constitution, justice for everyone of us is dependent upon justice for anyone of us."