Let the Good Times Roll in the Big Easy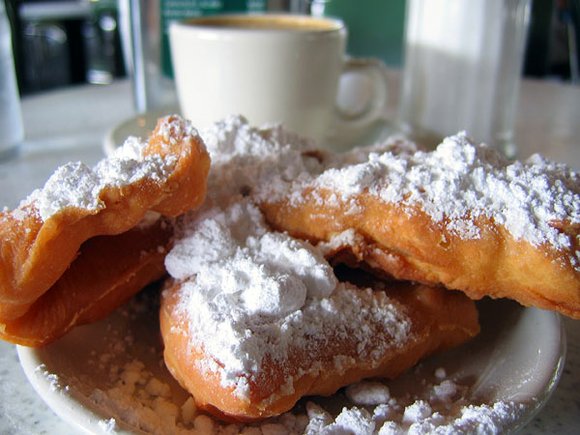 There's no city on earth like the Big Easy!!! New Orleans is one of the most cultural destinations in the world, and I had the pleasure of spending a whole week there. With an hour flight from Houston, my anticipation grew as the plane did a lift off. Thanks to the New Orleans Convention and Visitor's Bureau, I had so much to look forward to because they were my faithful tour guide. As soon as I landed, I knew I was in "Saints Nation" where the Super Bowl Champ's swag of black and gold took over. I couldn't wait to get into my chauffeured town car thanks to Limousine Livery so that I could soak up the aroma of creole cooking, culture, and the sounds of the New Orleans way of life.

When the limo brought me to my hotel destination, it was no humble abode. It was more like a residence for royalty. The International House, known as New Orleans' official boutique hotel came to be my peaceful sanctuary. Some of the posh amenities I relished in were: having a penthouse suite, Canal Street view, plush pillow top king size bed, beautiful baby grand piano, and a bathroom fit for an Egyptian goddess with marble embellishments. With an attentive staff, luxurious decor, and beautiful view I knew I was in heaven. I simply couldn't ask for anything more by having my hotel located just two blocks away from Canal Street and the French Quarter.

Food: When you come to New Orleans be prepared to eat, drink, and let the good times roll. If you love great steaks with a playful spin visit Besh Steak located right in the Harrah's Casino. There I enjoyed a six course meal; while casino goers enjoyed the illustrious bar, contemporary decor, and the slot machines.
The Court of Two Sisters in the French Quarter was the ultimate early dining experience. I enjoyed the ambiance of Spanish architecture while being entertained by their house jazz band. There I enjoyed a combination of a full service brunch with heavenly desserts to die for.
The Kingfish opened a month ago, and the name can only speak for itself. This French Quarter restaurant brought back memories of being in Huey P. Long country. It was there I received a five course meal which corresponded with five distinct wines designed by celebrated Chef Greg Sonnier.
Brennan's a French Quarter treasure is synonymous with fine dining, and superb Creole cuisine. My meal started with the libation of Mr. Funk of New Orleans (champagne, cranberry juice, and peach schnapps) turtle soup, homemade cinnamon bread, along with Eggs La Nouvelle Orleans. (scrambled or poached eggs with lump crab meat)
Emeril's on Tchoupitoulas Street didn't disappoint in the historic Warehouse District. Their signature Cosmo consisted of a pineapple juice infused vodka that was heavenly,
garlic escargot with Manchego fondue for the exotic foodies, Alaskan King Crab legs with hand cut fries, bagna cauda butter were seasoned to perfection, and my petite bites consisted of: Emeril's New Orleans BBQ shrimp with petite rosemary biscuit, fresh angel hair pasta with crawfish tails in a creole cream sauce, and a summer salad.