Let the Good Times Roll in the Big Easy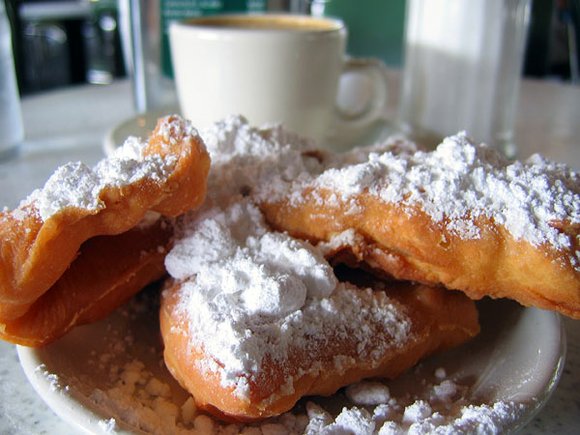 Tableu is the newest happening spot owned by renowned restaurateur Dickie Brennan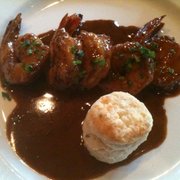 is nestled right in Jackson Square. This picturesque view includes the historic Le Petit Theatre The menu, developed by Chef Ben Thibodeaux, showcases regional ingredients and classic French Creole dishes with a unique twist. The cuisine is sophisticated, yet true to tradition, with great depth of flavor. Guests will enjoy a front row view to the culinary perfection beside an open kitchen in the main dining area.
Cafe du Monde a Nawlins hot spot, is just as dusty from the powdered sugar concoction as it is busy is where I enjoyed the puffed pastry with a hot chocolate.
Family Atmosphere: Learn more about historic New Orleans by enjoying a carriage ride by Royal Carriages. I was able to receive a historical overview of The French Quarter that was both informational and romantic.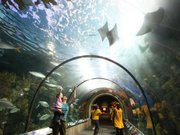 New Orleans Audubon Aquarium of the America located on Canal Street is the premiere aquarium in New Orleans. This aquarium is run by the Audubon Institute, which also supervises the Audubon Zoo and Audubon Park.
For avid sight seers take advantage of the Double Decker City Bus Tours which is a two hour destination ride to the Warehouse District, Garden District, Treme, Cemetery Tours, and Congo Square. Never a dull moment because you can tour at your own pace, and get on or off at any of the stops.
Every woman has to take advantage of some R & R. I was able to indulge in a spa treatment at Spa Aria in the Hotel Monteleone that made my body quiver.
Culture: Walking does have its privileges; make sure you check your calendar for outdoor events like: Wednesday on the Square where all ages kick back and enjoy the live music at Lafayette Square presented by the New Orleans Saints and the non-profit Young Leadership Council.
If you ever want to indulge in fine dining, great nightlife, and culture be sure to check out our Mississippi neighbor who is less than an hour away via flight, and a great day trip from the hustle and bustle of the Bayou City.
For more information:www.neworleanscvb.com/‎@NewOrleans