Dennis Rodman Visits North Korea
Style Magazine Newswire | 3/1/2013, 6:02 p.m. | Updated on 3/1/2013, 6:02 p.m.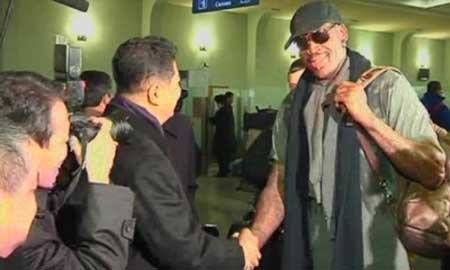 In a surprise twist that no one saw coming, except maybe the Mayans, Dennis Rodman has been welcomed into notoriously anti-American North Korea. From Reuters ...
Former NBA basketball star Dennis Rodman emerged from four days in North Korea on Friday, calling the leader of the reclusive country "an awesome kid". Rodman, known for his tattoos, body piercings and flamboyance, was in North Korea to film a sports documentary, and watched a basketball game alongside the country's leader, Kim Jong-un. Kim "is like his grandfather and his father, who are great leaders, he is an awesome kid, very honest and loves his wife so much", Rodman told the Chinese government news agency Xinhua before leaving the North Korean capital, Pyongyang, on Friday.