Despite Overall Optimism, Financial Awareness Gap Still High for LGBT Investors, According to Wells Fargo Survey
Style Magazine Newswire | 3/4/2013, 4:25 p.m. | Updated on 3/4/2013, 4:25 p.m.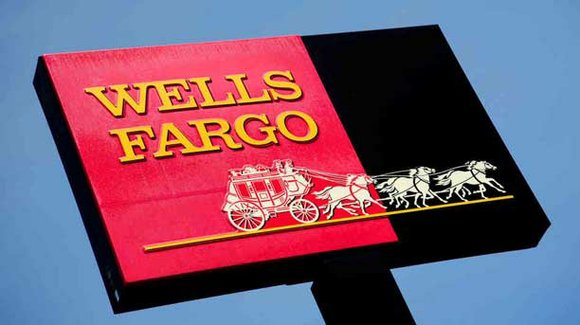 LGBT investors indicate high levels of post-election optimism about the political and economic direction of the country, as well as confidence about their own financial future, according to a recent Wells Fargo nationwide survey. LGBT investors also show a great deal of optimism around the future of same-sex marriage and civil unions. The picture is not entirely rosy, however. Despite steps toward retirement preparation, LGBT investors remain concerned about saving enough for retirement, and there continues to be underlying confusion about transfer rights and benefits for same-sex couples.
Two-thirds (66%) of LGBT investors are optimistic about the political direction of the country, compared with 43% of the overall population. Three in four expect a stronger US economy over the next two years, much higher than the general population of 47%. And two-thirds (65%) anticipate stronger local economies over the next two years, compared to 45% overall.
LGBT investors are more positive regarding their current financial situation than the general public. Three in five (59%) report they feel financially comfortable, compared to 51% of all US adults. Two-thirds (66%) are confident in their financial future versus 52% of US adults. LGBT adults are also more likely to report being better off financially then they were three years ago (65%), compared to 51% of all adults. And two thirds (66%) feel secure in their current job situation, higher than US adults (55%).
"While optimism and confidence among LGBT investors remain high, there is clearly an awareness gap related to the very complex financial issues facing same-sex couples," said Kyle Young, Financial Advisor and Vice-President, Investment Officer in the Short Hills, New Jersey office of Wells Fargo Advisors. "Lack of Federal recognition of same-sex couples adds many layers of challenges to retirement and estate planning for all LGBT couples. Proper analysis and planning that comes with a financial advisor who understands the landscape of today's differing state-by-state approaches is essential."

LGBT adults appear to be taking more steps to better save and prepare for retirement. On average, non-retired and retired LGBT adults report higher median net savings than the overall population. Over half of LGBT non-retirees (55%) report having a detailed retirement savings plan in place, compared to 42% of all adults. These LGBT respondents are more likely to have developed plans with a paid financial advisor (42%) while an additional 22% used web-based tools and calculators to assist in the process.
Nevertheless, concerns remain. Many LGBT respondents are concerned about saving enough for retirement (53%), and only 55% are confident they will be able to afford their current lifestyles in retirement. In a list of financial concerns, "saving for retirement" was the top concern for pre-retired LGBT respondents at 38%, followed by healthcare costs (18%) and paying monthly bills (16%).
LGBT adults with children consistently report more financial challenges, including preparing for retirement, than LGBT adults without children. LGBT with children feel less financially comfortable than those without (42% vs. 61%), and reported less confident in their financial future (40% with children vs. 68% without). LGBT with children are also twice as likely to report that high living expenses are limiting their ability to save for the future (51% with children vs. 26% without).