Hannu Lintu Conducts Symphony In Musical Feast For the Ears
Featuring Baritone Stephen Powell and the Houston Symphony Chorus
Style Magazine Newswire | 3/6/2013, 5:58 p.m. | Updated on 3/6/2013, 5:58 p.m.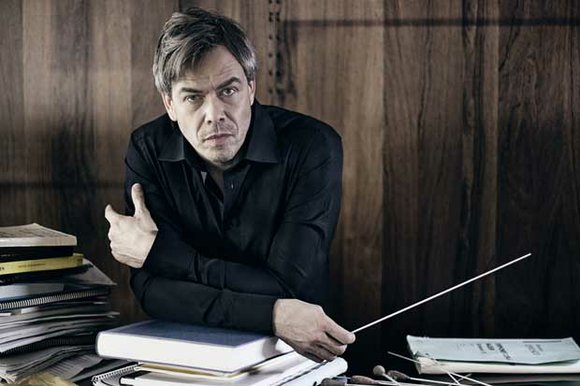 On March 15, 16 and 17, the Houston Symphony welcomes guest conductor Hannu Lintu, baritone Stephen Powell and the Houston Symphony Chorus in a performance of Walton's Belshazzar's Feast. The concerts will begin with Vaughan Williams' Fantasia on a Theme of Thomas Tallis, which features the string sections of the Symphony divided into two separate orchestras on stage. Then, the wind and percussion sections will come on stage for a full-orchestra performance of Haydn's Symphony No. 98. After intermission, Lintu will lead the Symphony musicians, Powell and the Houston Symphony Chorus on stage to close the evening with a piece which is amazing in both scope and storytelling, Walton's Belshazzar's Feast.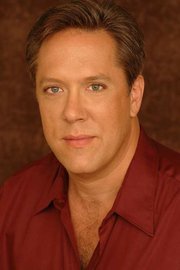 Composed in 1910, Vaughan Williams' Fantasia on the Theme of Thomas Tallis embodies the beautiful, luxurious and gorgeous chords that are characteristic of British composers. However, the piece also has a wonderful antique feel, since it takes as its haunting theme from the music of Renaissance composer, Thomas Tallis, whom Vaughan Williams immensely respected. Vaughan Williams studied Tallis' music in great detail while editing the English Hymnal and fell in love with his melodies.
Written over a century before Vaughan Williams' masterpiece, Haydn's Symphony No. 98 is a light, bubbly and fun composition full of rich musical themes and sparkling violin solos. A part of Haydn's 12 London Symphonies, the piece is said to be among his highest peaks of symphonic art.
As a conclusion to the evening, the orchestra will perform Belshazzar's Feast, by English cinematic composer, William Walton. Written for baritone solo, mixed chorus and large orchestra, the piece weaves together beautiful musical motifs with text that tells the Old Testament story of the Jews in exile in the land of Belshazzar. The story depicts their struggle for freedom, triumph in returning to their home land and escape from the bonds of slavery. Throughout his composition process, Walton was deeply invested in the piece and often pondered for months at a time how to incorporate more traditional elements of the biblical text into this modern piece. However, this artistic pain was not in vain, as Walton's seamless blending of revered religious texts, classic march melodies and jazz-influenced instrumentation creates a lively, dynamic piece of music that is enjoyed by audiences of all generations and musical tastes.
Houston Symphony Classical Series
Jones Hall
615 Louisiana St.
Houston, TX  77002
Friday, March 15, 2013, 8:00pm
Saturday, March 16, 2013, 8:00pm
Sunday, March 17, 2013, 2:30pm
Walton's Belshazzar's Feast
Hannu Lintu, conductor 
Stephen Powell, baritone
Houston Symphony Chorus
Charles Hausmann, director
Vaughan Williams: Fantasia on a Theme by Thomas Tallis
Haydn: Symphony No. 98
Walton: Belshazzar's Feast
Tickets from: $25
About Hannu Lintu
Currently Artistic Director and Chief Conductor of the Tampere Philharmonic Orchestra [Finland], Hannu Lintu was appointed Chief Conductor of the Finnish Radio Symphony Orchestra in 2010. Lintu is also Principal Guest Conductor of the RTÉ National Symphony Orchestra in Dublin and has previously held Artistic Director positions with the Helsingborg Symphony and Turku Philharmonic orchestras.
Highlights of Lintu's 2012-13 season include appearances with the London Philharmonic, BBC Scottish Symphony, Royal Liverpool Philharmonic Orchestra, Orquesta Sinfónica de Galicia, Adelaide Symphony Orchestra and Sydney Symphony. In the U.S., he returns to the St. Louis Symphony, Baltimore Symphony, Houston Symphony and the Oregon Symphony, in addition to his debut with the Minnesota Orchestra.