Houston's Leaders in Job Placement Join Forces with New Location
Style Magazine Newswire | 3/7/2013, 4:45 p.m. | Updated on 3/7/2013, 4:45 p.m.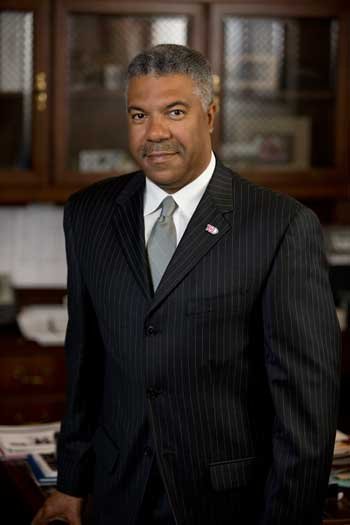 LaneStaffing and the Houston Area Urban League (HAUL) have announced plans for LaneStaffing to open a branch office at the HAUL headquarters in Downtown Houston. The office will serve as a hub for job seekers to find employment and training in crucial job skills. The HAUL location will supplement LaneStaffing's North Houston site and its corporate office located at 2211 Norfolk, Suite 150, Houston, TX 77098, in addition to its offices in Dallas, Port Arthur, Beaumont, and Orlando.
LaneStaffing recruits and places professionals in varying industries, while the Urban League assists individuals with housing, education and business development. The two entities expect their combined resources to better serve the Houston community.
"We are excited about the partnership with LaneStaffing as it complements our holistic approach to help rebuild the local community. HAUL is engaged in the National Urban League's 'Jobs Rebuild America' initiative designed to employ, educate and empower communities with comprehensive services developed and executed by way of agreements that create new opportunities between the private sector and non-profit community," stated Judson W. Robinson, III, president and chief executive officer of HAUL.
"It is a privilege to work with an accomplished organization such as HAUL," says LaneStaffing CEO Carla Lane. "Together, we hope to enhance our abilities to assist clients with their goals of prosperity and independence."
WHAT: Launch and Ribbon Cutting of LaneStaffing @ HAUL Program to Prepare and Place Houston Job Seekers
WHEN: Thursday, March 7, 2013
TIME: 6 PM - 8 PM | Ribbon Cutting Promptly at 6:30 PM
WHERE: HAUL, 1301 Texas Avenue, Houston, TX 77002
VISUALS: Ribbon cutting, tours of new computer labs and LaneStaffing division; interviews of HAUL and LaneStaffing leadership
INFO.: 832.492.2407 | 713.840.6392
About LaneStaffing, Inc.
LaneStaffing, Inc. is headquartered in Houston and delivers employment, human resource and business solutions across North America. Using an interdisciplinary approach, the LaneStaffing family of companies offers a broad suite of proven services to give its clientele a winning edge. Its service lines include: recruiting, screening and testing, temporary placement, job readiness training, payroll and consulting. For additional details, visit www.lanestaffing.com.
About Houston Area Urban League
Established in 1910, the Urban League is the nation's oldest and largest community based movement devoted to empowering African Americans to enter the economic and social mainstream. Today, the National Urban League, headquartered in New York City, spearheads the non-partisan efforts of its local affiliates. The mission of the Houston Area Urban League is to enable African Americans and other minorities to secure economic self-reliance, parity, power and civil rights. For more details, visit www.haul.org.