Become a Winning Armchair Athlete with Tips from TOPS
Style Magazine Newswire | 3/11/2013, 4:05 p.m. | Updated on 3/11/2013, 4:05 p.m.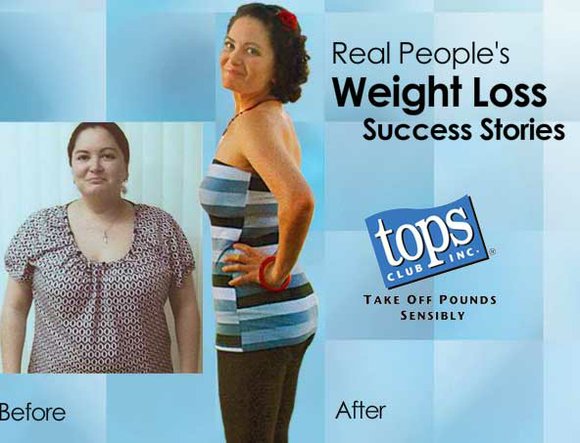 For many people, finding time to work out after a long day at the office can be challenging. Running errands, preparing dinner, coordinating after-school activities for the kids, and more – all take up precious free time. But being even moderately active is a great way to live an overall healthier lifestyle, with increased energy and reduced stress. The "Physical Activity Guidelines for Americans," issued by the U.S. Department of Health and Human Services, recommends 30 minutes of physical activity a day for adults at least five days a week. Yet, some studies reveal that many adults watch an average of five or more hours of TV a day.
Incorporate activity into your downtime with simple exercises that you can do in the comfort of your living room, says Amy Goldwater, M.S., fitness educator, former body building champion, and physical fitness expert for TOPS Club, Inc. (Take Off Pounds Sensibly), the nonprofit weight-loss support organization. "Don't use commercial breaks for trips to the fridge," notes Goldwater. "Instead, approach the 15-plus minutes of ad time per hour as great opportunities to burn calories."
Get Moving
Turn your regular TV shows into active workout routines and make a game out of watching them. Start by preplanning. For each workout, choose to focus on one part of the body – like your abdominal muscles – or incorporate a combination of exercises, as a sort of a TV-circuit workout. Or, create several routines and switch them around for fun.
Keep workout equipment on hand by stashing small weights, resistance bands, and a yoga mat near the TV. If you have a stationary bike or other fitness machines at home, set the equipment up so you can watch while you exercise.
Break for Commercials
The following cardio and strength-building exercises require no special equipment – just floor space in front of a TV. Variations on this low-impact but effective routine can be adapted to fit almost any TV program that includes frequent breaks for messages "&hellipfrom our sponsors," like sporting events. Encourage family and friends to join in too, and get fit as a group.
&bull 30 seconds of marching in place (or in a chair)
&bull 10 chair-dips (from the waist)
&bull 30 seconds of jumping rope
&bull 10 wall push-ups
&bull 10 crunches
&bull 30 seconds of jumping jacks
&bull 10 lunges
&bull 30 seconds of plank
&bull 10 front leg lifts
&bull 10 side leg lifts
&bull 10 water bottle curls
TOPS Club Inc. (Take Off Pounds Sensibly) is the original weight-loss support and wellness education organization. Founded more than 65 years ago, TOPS is the only nonprofit, noncommercial weight-loss organization of its kind. TOPS promotes successful weight management with a "Real People. Real Weight Loss.®" philosophy that combines support from others at weekly chapter meetings, healthy eating, regular exercise, and wellness information. TOPS has about 170,000 members – male and female, age seven and older – in nearly 10,000 chapters throughout the United States and Canada.
Visitors are welcome to attend their first TOPS meeting free of charge. Membership is affordable at just $28 per year in the U.S. and $32 per year in Canada, plus nominal chapter fees. To find a local chapter, view www.tops.org or call (800) 932-8677.