My son, the Rockstar!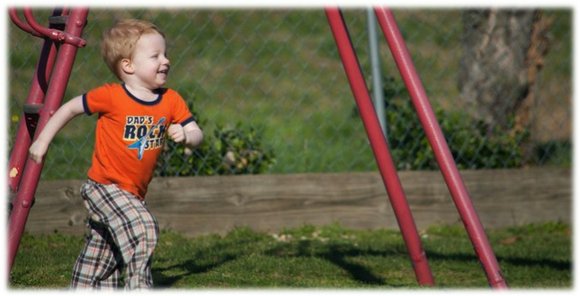 It is weird how life can take such unexpected turns and lead you to a place you never knew existed. A place you now call "home". My life has been a series of these 'out of left field' turns that have steered us in directions we never saw coming. My husband and I moved from Texas, to Idaho. While there we struggled with years of infertility and loss. I finally got pregnant, and found my bliss writing a book on the rigors of Infertility and Pregnancy Loss. I was and AM so impassioned about the plight of other marriages out there that would be struggling as we once did. I wrote a book while on bedrest, and 6 weeks after our first son was born we moved from Idaho to Tennessee for hubby's job and I received a contract from a publisher on my manuscript! In Tennessee hubby started a new job, I moved forward publishing my book on Infertility and Pregnancy Loss and we adjusted to being a family of three. No wait – FIVE 'cause I got pregnant with twins when my oldest turned one. WHOOPS! Never saw that coming. Hubby changed jobs AGAIN to work from home and we sold the SUV for a Minivan. When I was about 32 weeks pregnant with twins I had my first book signing on my new book – about infertility – and began radio and print interviews on the subject. The irony was fabulous, I know. Then shortly after my twins arrival things got REALLY crazy. Mommy got sick, one of the twins had surgery, and then whammo. The biggest left-field hit we have ever had to date. My oldest son, then 2.5 years old, was slammed with Type 1 Juvenile diabetes. I say SLAMMED versus diagnosed because that's what it was. A ton of bricks swung upside our heads while we looked blissfully the other way.

It was such a shock to my system that my husband had to literally carry the burden during those early weeks while I just tried to keep from drowning in the sucking void of anger I was piling on myself. Caring for twin 6 month old babies and a new diabetic toddler about ruined me. I remember calling my mother in Texas and SOBBING and begging her to come and help because I didn't think I could handle it. We learned new math, a new way to look at food, and a whole new level of "parenting" that we didn't know existed. Like all parents we had to teach our sons about respect, boundaries, staying safe when out at the park, shapes and colors, ABC's and 123's. But now we had to teach our sons about Carbs to help them grow and Proteins to stabilize their blood sugar. My oldest boy now knows about Blood Sugar, Hypoglycemic crashes, the importance of getting his eyes checked and teeth cleaned, and how to communicate to others when he feels shaky. As his twin brothers grow, they too will learn how to watch out for the warning signs of high or low blood sugar and they too will learn about Carbs, Proteins, etc. Why – because we are a family and this is how we do it. J (my big boy) wears an insulin pump, has a TEAM of doctor's he knows very well and sees often, and if I've done my job right he will LOVE to see them as much tomorrow as he does today cause this is his life – F O R E V E R. How is that for a suck-tastic piece of information? That one still gets me riled up even now, nearly a year and a half later. My son will forever be a Diabetic. He will forever have a life of insulin pumps and injections and doctor visits. He will forever have that layer around him of "how will THIS affect my blood sugar" if he begins sports or activities of any kind.