The Fashion Group International of Houston, Inc. hosts Meet the Press Panel & Fashion After 5
Style Magazine Newswire | 3/13/2013, 3:14 p.m. | Updated on 3/13/2013, 3:14 p.m.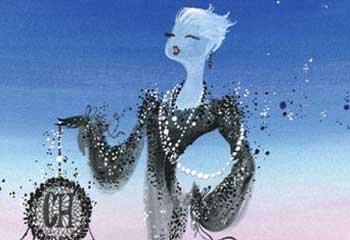 WHAT: The Fashion Group International of Houston, Inc. (FGI Houston) is hosting a panel discussion with members of 6 major media outlets to discuss modern press relations.
Media is the cornerstone of any industry, but even more so for the fashion, beauty and home industries. Whether it be online, television or print, media is and always will be a key to success for brands. Many newly-minted business owners often do not know how to build and maintain good relationships with their local media outlets, let alone national press.
"What information should be in my press release and who should I send it to?
"How do I get my product in the hands of a television personality?
"How do I engage bloggers and social media insiders?
These and many other questions will be tackled by the evening's moderator Joy Sewing, Fashion and Beauty Editor for the Houston Chronicle and the panel of distinguished guests:
Catherine Anspon, Executive Editor, Visual Arts / Social, Paper City
Kristina Braly, Principle Blogger, Pretty Shiny Sparkly
Maggie Flecknoe, Writer/Producer/Host of  "The Online Dish" for Tribune and The CW
Alexis Jones, Associate Producer, Great Day Houston
Christina Uticone, Writer for Art Attack, Houston Press
Immediately following the panel discussion will be FGI Houston's Fashion After 5 reception. Guests will be treated to the Barbara Davis Gallery's latest exhibition Love Story, a new solo-exhibition by internationally known Italian artist Andrea Bianconi.
Panel Discussion: .000000000000000FGI Members: $20, Non-FGI Members: $35
Fashion After 5 Reception: Free and Open to the Public
WHEN:   Wednesday, March 27, 2013 
Panel Discussion: 6:00pm – 8:00pm
Fashion After 5 Reception: 8:00pm - 10:00pm
WHERE: Barbara Davis Gallery, 4411 Montrose Boulevard, Suite D
To purchase tickets or  for more information regarding The Fashion Group International of Houston Inc, visit www.fgihouston.org http://www.fgihouston.org .  
WHO: The Fashion Group International of Houston, Inc. (FGI) is a global, non-profit, professional organization with 5000 members in the fashion industry including apparel, accessories, beauty and home. The FGI mission is to be the pre-eminent authority on the business of fashion and design and to help its members become more effective in their careers. To do this, FGI provides insights on major trends in person, online and in print, access to business leaders and serve as a gateway to the influence fashion plays in the marketplace.
Sponsors:  Barbara Davis Gallery, Mimosas in the Morning, Myth & Symbol Boutique, Paper City Houston, Pynk Luxe,
Follow us @fgihouston and follow Meet the Press using hashtag #fgimeetpress