Before Television there was Rick Roberts
Susie Stillwell | 3/14/2013, 12:23 p.m. | Updated on 3/14/2013, 12:23 p.m.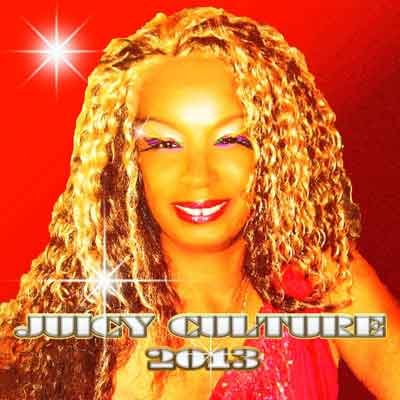 I remember as a child, in Houston we had block parties. All the kids would bring their radios out to the street and we'd all dance in the street to the music. The kids in our neighborhood thought we were weird because we were listening to KIKK…..someone said turn that junk off, and they turned the radio to 1530 AM KYOK. The first voice I head was Rick Roberts……..I was about 6 years old then……
He sounded larger than life. His voice so commanding but playful, so serious but stern, so in control but with a certain familiarity……I remember the first day I met him. I remember thinking, and he is so big………But a gentle giant….I was 7 ½ years old. I was singing at KYOK on Preston with my sister and two brothers, every Sunday morning, and wishing to always see Rick Roberts. He was never around on Sunday mornings, but KYOK also had a sock hop… Rick Roberts was always there. I remember seeing him through a glass that separated the dance hall from the engineering side of the station.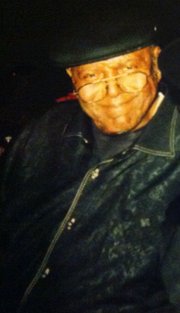 As a little girl, I so admired him. He was my Santa Claus…..My Easter Bunny, my Rudda Baker…… He made me laugh….I guess it could have been called a school girl crush. Thought Rick Roberts acknowledged everyone, he didn't know this little girl was patterning her life after his.
As the hands of time rush by, I learned how to become a female Rick Roberts. And after I finished college, Rick Roberts gave me my first real radio job…. I remember plainly. The first time I turn on the microphone, I was rough and rowdy. I wanted to sound like Rick Roberts. He called the station and said Susie, calm down. It's going to be OK. From that day forward, my grooming begin by the master. He was also my mentor.
I can still recall silliness Rick and I would get into together, the fun we had together, the melee, the Ali Spinks Fight.. in New Orleans…..never forget that. The Triangle Beach parties! Oh so much!

Rick was a riot but he found out I was a bigger riot. I became closer to him when I discovered we shared the same birthday. Oh but that did it for me. It cemented a lifelong friendship for me as for him as well. He was also my champion.
Rick happened in my life at a time when I was feeling lonely and sad as I had just lost my Dad. Rick filled those shoes terrifically. He looked out for me, shielded me, cared for me when the vultures were out looking for young meat. He did not allow anyone to treat me badly, he allowed no one to lie on me and create havoc for me. He taught me things about life in the radio business that no one else could or world. He was also my protector.
Once working at KYOK, no one understood our friendship except for Mabel, his loving wife. All the other employees were a bit miffed. When KYOK acquired a 30 ft. RV to do station remotes from local business in town, It was Rick and Susie in that RV and I could drive it like no one he knew and he would not let anyone else drive it but me. On Friday's KYOK Rick Roberts and my time slot 10 AM til 2 PM, we would give away cars to the needy in Houston from 3602 OST from the Andrew Motor Company.
Rick Roberts molded and championed a lot of people's careers in the radio business. He had the biggest heart one could possibly possess. Many of those people are now Program directors, Music directors, radio Station Owners and so much more thanks to a man who gave his all and asked for nothing in return except excellence in your work.
Sleep my big brother knowing you have always been blessed by the best. WE LOVE YOU. I love you!
Houston Style Magazine, Juicy Culture, Susie Stillwell and all of Houston, Texas, will truly miss you. Gone but never forgotten.
Sunrise November 3, 1941……. Sunset March……… 2013