Voting Rights Act in Danger?
Rodney Ellis | 3/14/2013, 1:59 p.m. | Updated on 3/14/2013, 1:59 p.m.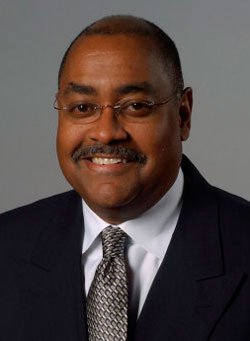 Progress Made, But Journey Not Complete
Opponents also argue that America has re-elected its first black president, so discrimination is done. Well, of the nine states still under Voting Rights Act supervision, President Obama lost eight of them in both 2008 and 2012 by an average of 55.2 to 44.3. In those eight states, the average percentage of the Anglo vote against President Obama was 74.6 percent. Of course, that doesn't mean voting against Obama equals discrimination, but it is an interesting coincidence. In another interesting coincidence, poverty rates in each of these nine states are significantly higher for African Americans and Hispanics than Anglos.

So how much has really changed in these states?
The people arguing Section 5 is no longer needed often use the exact same "states' rights" language George Wallace, segregationists and secessionists used in the 1960s to defend Jim Crow. They, too, claimed efforts that keep African Americans and minorities from voting were simply a struggle to preserve states' rights against an overreaching federal government.

Voting is as sacred to the citizenry of this country as any other right; too much blood has been shed in defense of protecting and expanding the franchise. Regardless of what the Supreme Court's decides, we must remain vigilant and stand up for the right to vote.
Senator Rodney Ellis (D-Houston) has represented SD-13 in the Texas Senate since 1990. He previously served on the Houston City Council from 1983-90.