Houston's MWHPR Enhances its Social Media Presence
Style Magazine Newswire | 3/20/2013, 11:34 a.m. | Updated on 3/20/2013, 11:34 a.m.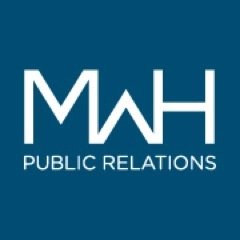 MWH Public Relations invites you to connect on LinkedIn. Following a successful rebranding, the firm is proud to announce its presence on the world's premier professional network. Get to know our new team and stay on top of everything going on at Houston's marketing and communications leader.
MWH promotes clients through social networking, stunning websites, customized promotional items, media relations, and many other tools. In addition to LinkedIn, you can connect with the firm on Facebook, Twitter, and the MWH homepage.
About MWH Public Relations
Celebrating its 10th year of operations, MWH Public Relations, LLC has served clients in a variety of industries including energy, publishing, entertainment, health and beauty, professional sports, government services, and food and beverage, to name a few. MWHPR is also a key component in the operation and promotion of Texas' fastest growing media website, Houston's Voice. To learn more about MWHPR, visit www.mwhpublicrelations.com.