New Cosmetic Line Gives Women the Royal Treatment
Jo-Carolyn Goode | 3/21/2013, 12:30 p.m. | Updated on 3/21/2013, 12:30 p.m.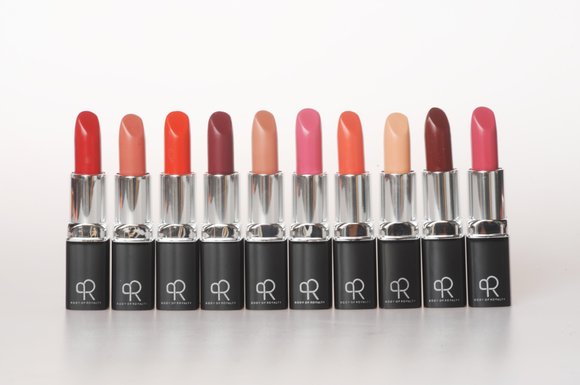 A new cosmetic line with headquarters in Houston, TX is celebrating women by making them feel like the queen that they are. Body of Royalty Cosmetics encourages women to be confident, be provocative, and be royal with 10 different shades of lipstick.

"It is more than just makeup. It is how it makes you feel," said President and CEO Joseph Chargois. "It is all about making you feel your very best and when you put on Body of Royalty you know you will look great."
Chargois, along with Jermelle Pitts, CEO and Creative Director for Body of Royal, started the line in 2011 with the desire to make cosmetics that had great pigment and lasted long. "It is getting a luxurious look without breaking the bank," said Pitts.
The gentlemen took inspiration from the strong female figures in their family. Chargois pulled from his mom, 3 sisters, and 6 aunts. "They are opinionated, hard workers, strong, and taught me what a woman is," said Chargois. Pitts' mother and grandmothers were his muse for the line.
Currently, the line features 10 lipsticks – Flawless, Adore Me, Last Kiss, Jet Setter, High Class, Scandal, Fairytale, Goddess, Queens Rage, and Natural Beauty. These lipsticks are safe and infused with vitamin E. Chargois and Pitts have plans to expand the line to include foundations, blushes, eye shadows, eye liners, lip glosses, body creams, and much, much more.
Spring has sprung so that means lots of color. Pitts recommend women purchase the popular Jet Setter, or the fun and flirty Adore Pink. Chargois adds the captivating Goddess to the list.
The line of lipsticks sale for $14.99 each and are only available online at www.bodyofroyalty.com. Follow them on twitter and instagram @bodyofroyalty
Win two shades of lipstick from Body of Royalty when you become a new like on Houston Style Magazine' fan page. Become a new like and post "I want my Body of Royalty."