Oprah tracks down Rodman, 'Octomom'
3/25/2013, 3:17 p.m.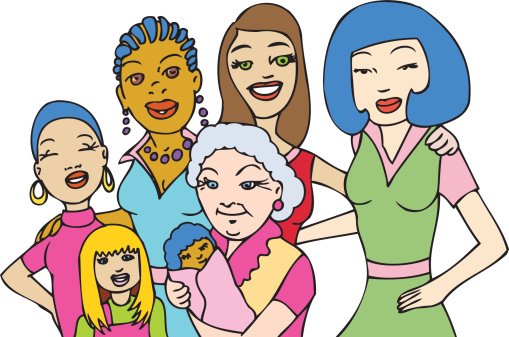 The popular series "Oprah: Where Are They Now?" featuring updates on "some of the biggest newsmakers and most memorable 'Oprah' show guests of all time," returns with all-new episodes on Tuesday, March 19, 10-11 p.m. on OWN: Oprah Winfrey Network.
Described as "one of OWN's guiltiest pleasures, the second season of "Oprah: Where Are They Now?" offers a revealing, never-before-seen look into the private lives of Dennis Rodman, "Octomom" Nadya Suleman, Gennifer Flowers, Sinbad, Marion Jones, "Sex and the City" novelist Candace Bushnell, Omarosa Manigault from "The Apprentice," "Starsky and Hutch" actor Paul Michael Glaser, Mike Tyson, and Trista and Ryan Sutter from "The Bachelorette." Find out where they are now and how their lives have changed after sudden fame and notoriety turned their worlds upside.
Dennis Rodman, referred to as "one of the most notorious bad boys of all time," was indeed one of the most controversial and flamboyant superstars of the NBA. In the nineties, the notorious 6'8" forward was the number one rebounder on the court, but he was equally known for his dyed hair, piercings, tatoos and press-grabbing antics on and off the court. It's been 16 years since Rodman's appearance on the "Oprah" show, and now, he reveals what his life is like since his days of dominating the spotlight, including his most surprising recent project; writing a children's book. In a sneak peek of the season premiere of "Oprah: Where Are They Now?" he makes reference to a mysterious topic saying, "If I had to do it all over again, that part I'd do over."
In 1992, former Arkansas TV reporter Gennifer Flowers was one of the first women to come forward about a political sex scandal. It's been 21 years since and at her home near New Orleans, Flowers talks about what she thinks men in politics today can learn from her story. Also, a medical first in 2009 made news around the world when Nady Suleman, better known as Octomom, already a mom of six, gave birth to the world's longest surviving octuplets. Overnight, Suleman became the most controversial and scrutinized mom in America. Now the octuplets are four years old and Suleman reveals why she agreed to star in an adult movie and why she was forced to move into a new home.
Later episodes will feature Columbine survivors, Chandra Levy's parents, Terri Schiavo's family, Ryan White's mother, "On The Down Low" author J.L. King, Hollywood madam Heidi Fleiss and rapper, now television host, Bow Wow.