Secretary Salazar Hails Establishment of National Monument Honoring Harriet Tubman
Style Magazine Newswire | 3/27/2013, 12:41 p.m. | Updated on 3/27/2013, 12:41 p.m.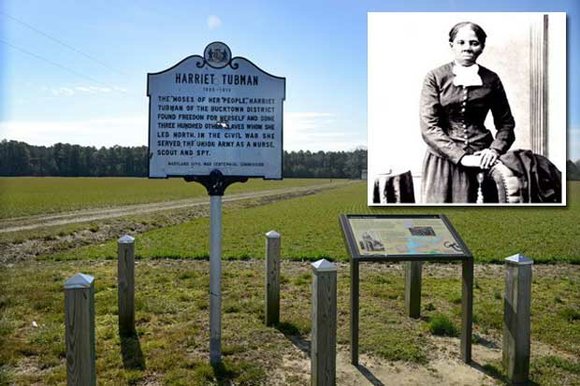 Secretary of the Interior Ken Salazar today joined National Park Service Director Jonathan B. Jarvis, local officials and community stakeholders on Maryland's Eastern Shore to celebrate President Obama's establishment of Harriet Tubman Underground Railroad National Monument as the 399th unit of the National Park System.
The new monument commemorates the life of the most famous conductor on the Underground Railroad, a fearless woman who enabled many enslaved people to emancipate themselves and escape to freedom in the North.
"Harriet Tubman's selfless commitment to fight for the freedom of those unjustly held in bondage and seeking justice and civil rights for all Americans is an important chapter in the story of our country," said Salazar. "The monument will not only remind us that a single courageous person can achieve extraordinary gains for humanity, but it will also create jobs and boost the local economy through increased tourism."
The National Park Service's (NPS) annual peer-reviewed report found that the 279 million visitors to our national parks generated $30.1 billion in economic activity and supported 252,000 jobs nationwide in 2011. More than one third of that total spending, or $13 billion, went directly into communities within 60 miles of a park, and the national parks return more than $10 for every $1 the American taxpayer invests in the National Park Service.
"Harriet Tubman was a courageous fighter who delivered countless slaves to freedom on the Underground Railroad," U.S. Senator Barbara A. Mikulski (D-Md.) said. "She was tireless in her commitment to fight for those who could not fight themselves. Designating a national monument here on Maryland's Eastern Shore is an important step as we move towards the establishment of National Historic Parks to commemorate her heroic works."
The new national monument is located on Maryland's Eastern Shore and includes large sections of landscapes that are significant to Tubman's early life in Dorchester County and evocative of her life as an enslaved person and conductor of the Underground Railroad.
These include Stewart's Canal, dug by hand free and enslaved people, including Tubman, between 1810 and the 1830s. Stewart's Canal is part of the Blackwater National Wildlife Refuge and, although part of the new national monument, will continue to be managed by the U.S. Fish and Wildlife Service.
The new monument also includes the home site of Jacob Jackson, a free black man who used coded letters to help Tubman communicate with family and others. The Jacob Jackson Home Site was donated to the National Park Service by The Conservation Fund for inclusion in the new national monument.
The State of Maryland's Harriet Tubman Underground Railroad State Park Visitor Center will be another key site in the national monument when it opens in 2015.
"As our nation's storyteller, the National Park Service is committed to connecting people with the places and stories of the diverse peoples who have come together to create the common heritage of the United States," said Jarvis. "Harriet Tubman's story and accomplishments are profound and inspirational and we are excited to be able to preserve and interpret part of her life's story. As we approach the National Park Service's centennial anniversary in 2016, this designation lays an important foundation to reconnect Americans, especially young Americans, to our national heritage and treasured landscapes."