The Best Hair Stylist in Houston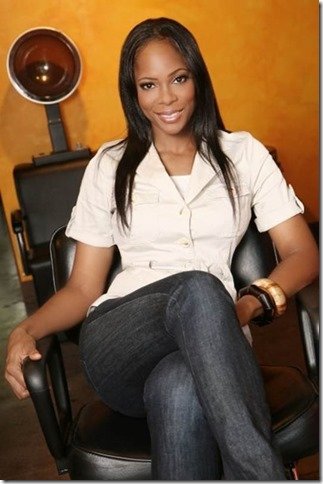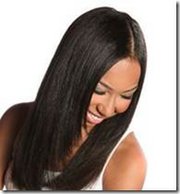 (Pronounced in French dialect: Lă Mĕ-yoǖ-ĕr Stī-lēst) La Meilleure Styliste Rochelle Thomas is the English translation – The Best Stylist; arguably in the entire city of Houston. On February 24th 2013 the owner of Maison De Modele Salon Boutique graciously set aside an hour of her time to speak with Houston Style Magazine about why she is preferred by more women in the fourth largest city in the United States. Rochelle requested to be interviewed in the downtown Houston YMCA lobby area, which was an appropriate location considering who she is. Fresh off an elliptical treadmill, Rochelle made it known that her first priority is overall health and wellness. It was an apparent conclusion that pretty much summed up why she is arguably considered to be the best stylist in Houston. Rochelle lives by one fundamental principle; invest in your health in order to grow. By this, she has manifested unprecedented growth in many facets of her life, creating her craft to be a paradigm among peers.

Rochelle herself is very much conservative chic, which is shown through her hair care styling and technique. It all started with Barbie. She states, "My Barbie's had cuts. They had asymmetrical high fashion looks when I was eight, nine, and ten." Since then, Rochelle grew up and learned that her aesthetic was French couture. A soft, chic, sleek, high fashion aesthetic inspired from Chanel, veiled by the spirit of Diana Ross.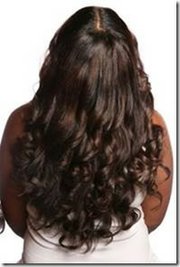 However, the evidence of her craft could not be more obvious than the Maison de Modele client list of Houstonian women who have achieved unbelievably long and remarkably healthy hair. It's a mystery how Rochelle is able to maintain such a large number of clients. But she does with poise and precision cuts, administering one healthy hair regimen at a time. It's safe to say that Rochelle has been a major contributor to the improvement of hair quality over the last decade or so, especially in the African American community. The one thing all women aspire to have is long healthy hair, and often times if it can't be achieved, the next best thing will suffice – a weave. But Rochelle has curbed the weave option by causing more and more women to have visibly long and healthy hair.

Her philosophy is simple, "Everything works together." She plainly stated while promoting the use of vitamin supplements to help the body's natural abilities to produce strong healthy hair. She exposed her own experiences while undergoing tremendous amounts of stress. Like most women her hair will thin and ultimately break off. But maintaining a decent exercise and vitamin regimen can counter the effects of stress. All of Rochelle's customers have open access to her suggested vitamin treatment available for purchase at her salon. If you follow her instructions for at least one year, the results are amazing. With the exception of those who prefer a short coif, all of Rochelle's clients who have maintained a year's routine of her services, have visibly strong, healthy, and long hair.

And don't think her results don't come with a price. Everybody knows that you get what you pay for. But with Rochelle, you get much more for your bargain. She admits that her prices have been an issue for some customers, but Rochelle has no qualms in letting them know that if they are not happy, they can go to someone else. Her desire is not to turn away her people. Her mission is to upgrade the consensus and push for a more mature perspective when it comes to investing into good products and services. Rochelle is an open book and judging from her results, it's clear that she loves what she does for her community. Otherwise she would turn her occasional invitations to do celebrity hair into a full time job.
Incredibly, this is what sets Rochelle a literal cut above the rest. Now approaching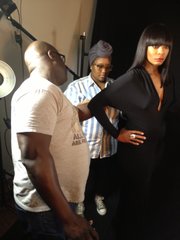 12 years in the industry, she has taken her place among those exceptional people throughout history who marry their passion with duty. We all have a duty and accountability toward one another; and Rochelle has turned her gift into progressive action inside her community, educating and giving expert practical knowledge about taking care of your hair. Rochelle is able to look at a client's hair and tell if she's not drinking enough water, if she's stressed, or if she's not intaking enough protein. "Everything shows up in the strands of your hair." According to Rochelle, not enough protein causes the hair to become limp, dull, and weak. Anemic clients tend to have a lot of shedding due to lack of iron. She encourages vegans, vegetarians, and anemic clients to consult their physicians about supplementing their protein and iron levels with vitamins.
But leave it to Rochelle to tell you there is nothing special about what she does. "It's basic." Her perspective is simple and generic, whereas if you follow the rules you can expect great results. However the happiness and satisfaction she has given so many women is anything but generic. It is her special touch. There is no lie in the hallowing of her hands. A Christian, Rochelle admitted that her hands were blessed long ago by one of her church elders. However, like most everyday Christians, she didn't weigh-in heavy on her "anointing". Now that she's reached a level in her career where she can see all of the good and relief she has given so many women, it is a real testament to what she was born to do. See what people are saying about her:
"I'm from Doddridge AK. Since she has put the Keratin treatment on my hair, it has become smoother, lighter, and longer. I do not have a perm. It's natural with the Keratin. I've been going to her for a year and a half. My hair is much easier to manage after she has taken care of my hair." – Drennan Harris, Maison De Modele Client.
"I've been coming to her about a year and a half. I had a weave for about two years. My hair was breaking out. She told me to stick to the process. Since a year and a half ago my hair has become thicker. A lot of people think my hair is a weave. One thing I enjoyed was when the first time I came, she told me that she would not do anything to my hair that is unhealthy. Whereas a lot of hair dressers will do anything the customer asks without considering the health of your hair. Rochelle made me take out my weave!" – Brittney Harris, Maison De Modele Client.
There is a real struggle among everyday women who go above and beyond in the wrong direction trying to achieve what Rochelle can do in just one visit. "There's no such thing as good hair, but there is a such thing called bad hair" she states, which is caused by the everyday mistakes women make. Rochelle says bad hair is caused by over processing, mismanaging weaves, and unkempt hair. Check out some of Rochelle's basic hair and extension tips:

Keep your ends trimmed.

Get a deep conditioner once a month.

Don't have a weave in longer than 6 weeks.

Don't get your weave done consecutively. Give a 3 month break between weaves. Your hair needs to breathe in order to remain healthy.

Do not get individual braids. It weighs down the tresses. If you must have braids, go for the technique that requires cornrows.

Do not braid too tight. It is not healthy to cause strenuous pull on the roots. It can cause Alopecia.

Despite popular belief, course hair is much more fragile than fine hair. It holds less moisture and it's much more prone to break.
Despite Rochelle's personal preference Rochelle strives to maintain a medium to keep all her clients happy, but most of all healthy. It's no secret she is not a fan of weaves. Rochelle offers an alternative of customized clip-in hair pieces. She says that clip-ins are less strenuous and easier to maintain. But, regardless of what a client wants Rochelle will find a way to make it healthy. Rochelle says, "too much of anything isn't good for you." Just find a balance to maintain health and beauty. Weather you prefer a perm or a natural, proper and routine hair care is a must.

Notwithstanding growth-in-all-things-living as her overall objective, Rochelle's desire is to broaden her platform by undertaking marketing campaigns to enhance her brand. Houston Style Magazine was able to catch up with the modelesque master stylist at her photo-shoot with photographer, Emile Browne. Despite her edgy new hair and editorial image, Rochelle was down to earth with her friendly personality, answering questions and striking top model poses in between. She was a goddess! Here's what she had to say about growing her platform.
HSM: "What made you want to up your brand with a photo-shoot?"
Rochelle: "Well I definitely want to up my game for some new developments that will be taking place."
HSM: "You want to keep those developments under wrap?"
Rochelle: Yes. "This new campaign will be reintroducing my brand."
HSM: "This might be encouraging for other small business owners who may not have the means to get PR and professional marketing. Everyone is on the fashionable wave. You can never go wrong with a high fashion photo shoot, regardless of what your business might be."
Rochelle: "Yes! That is so important. Use your own resources, and connections to build yourself up. I thank God, so many of the right people have been coming into my life at the right time. And I'm truly blessed for it."
HSM: "Is that how the relationship developed with Emile Browne."
Rochelle: "Absolutely! I met Emile years ago partying on the scene every weekend. Now that he started his photography business, I thought what better way to utilize what I already have to build my brand. I said let's do some artistic photos to promote one another."
HSM: "Who were you styled by?"
Rochelle: "Raye of Naturally Glam"
HSM: "How do you determine the best people to partner with in building your brand?"
Rochelle: "Instead of how you look on paper, I'm looking for the actual product that you have produced and the professionalism that you show me. I want to redefine the interview process. I don't care what you've done in the past. What can you do now? Let me see it. Let me see you."
HSM: "Wow. You are amazing and you look stunning. Thank you for your time."
Rochelle: "Thank you thank you. Any time."
Book your appointment today at www.mdmsalon.com or you can Like her page and Chat with her at https://www.facebook.com/Maisondemodele