Breast Augmentation Without Surgery!
Style Magazine Newswire | 3/28/2013, 6:14 p.m. | Updated on 3/28/2013, 6:14 p.m.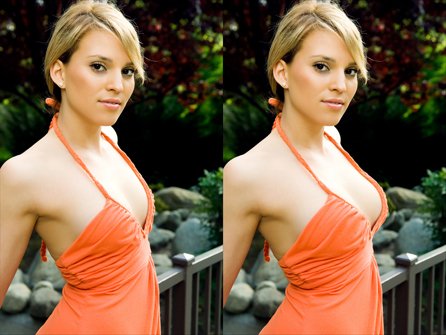 Going under the knife used to be the only way to boost one's bust line but now, a new procedure is providing customers with an increased cup size sans the silicone and saline. According to Board-Certified Plastic Surgeon Dr. Kayser of Image by Design Plastic Surgery, by coupling fat grafting with the BRAVA® system, a clinically-proven approach to breast enlargement, patients may achieve larger, more natural looking breasts.
"Fat grafting is a technique that allows fat from traditional problem areas, such as the buttocks, abdomen, hips or thighs, to be removed in a manner not to dissimilar from liposuction and be relocated into the breast," says Dr. Kayser. "This procedure is gaining popularity as it allows patients to use their own fat to increase size rather than an implant."
Dr. Kayser adds that when fat grafting is used in conjunction with BRAVA®, an external breast enhancement and shaping system, it promotes cell integration and provides the breasts with an support system to enhance new tissue growth.
"The BRAVA system utilizes a process known as 'tissue expansion,' which allows the breast to grow increasing its blood supply and the tissues of the breast itself," says Dr. Kayser. "The system works best when used in conjunction with fat grafting as it not only provides a better scaffold in which the fat cells can live but also provides a support system for the new tissue," says Dr. Kayser.