He Is... Lee-Lonn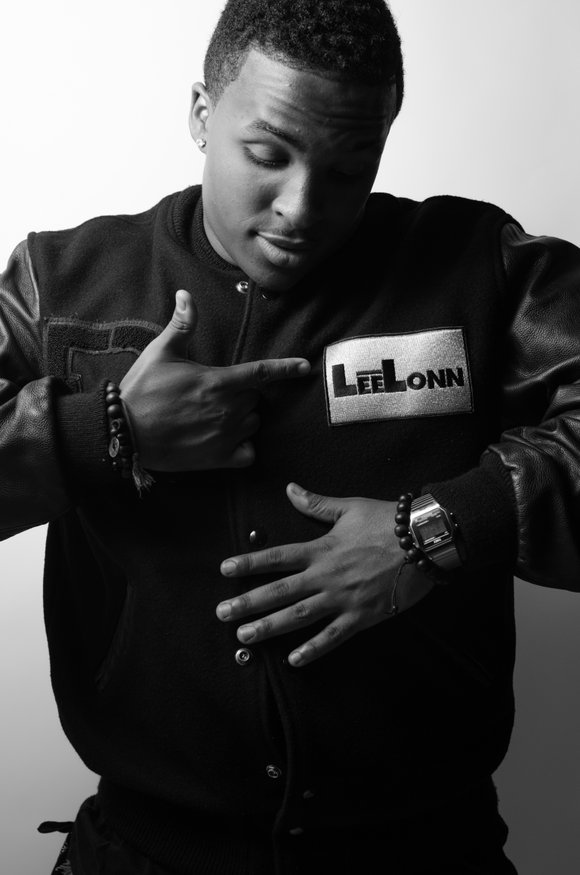 Inflamed between mystical notes, high and low pitches, and a subtle angelic tone… an up and coming Houston voice can be heard singing, "I am... Lee-Lonn."


Lee-Lonn is to most people what he is essentially to himself. As most gravitate toward music for therapy and comfort, Lee-Lonn uses music as a way to comfort and express himself. "I think the difference between me and the others is I have always had a passion for music, before anything. I don't care about money; I don't care about all of that extra. All I really want to do in my life is just make music." Growing up as young child with low self esteem, Lee-Lonn used writing "raps" as his outlet. Blessed with an extremely- soothing singing voice, he quickly realized that he could use his vocals "… and really mix it in with the poetry (he) was writing and try to give it punchline (vibe) but with a melody." After performing a Broadway Review for the renown "Sister Act" at the Ensemble Theater in Houston and receiving his first pay check of $100.00, Lee-Lonn recognized as a Sophomore in high school, that music was something he had to do. This was his first step.
23- year- old Lee-Lonn Walker believes every step of his career to be just as important as the very first. "I feel like progression is the main focus with my life just to do the things I do and to go through certain things behind the scenes. We always just focus on progress and loyalty within my team." While working in the studio and writing all of his own music, as most artist, Lee-Lonn values the importance of having his team by his side. "I have to keep my people around…Dj Da 4th, my manager J.Kinnard, and my other friends. I keep them in the studio with me because I can get to over-thinking sometimes…I am a perfectionist, and that really gets in my way." Though he works with various studios and producers, Lee-Lonn considers iMIX Houston as his studio home.




He has had the awesome privilege to open up for many music favorites including: Bilal, Miguel, J.Cole, Wale, The Dream, and Clipse just to name a few. As he tells the memorable story of opening up for Miguel in Dallas at the State Fair two years ago, Lee-Lonn eyes began to light up the room. "When I got up to perform …Miguel walks up to the stage and stands on the side of the stage! He watched me perform the whole time! When I got off the stage, and I walked up to him he was like, 'Yo man, you have a really good voice'." A year later, Miguel recognized and approached Lee-Lonn at SXSW, an annual international music and film festival in Austin, Texas. He credits his opening act performances saying, "What's cool about those types of shows is the immense opportunity that is there."
"Say my name, say my name…" this chronic lyric may have been learned from the old skool vibes of Destiny's Child or the more recent cool of Drake remixed by Lee-Lonn. Singer/Rapper Drake's new "Girls Love Beyonce" record reminds most of the four-part harmony DC, love, and relationships, however, Lee-Lonn heard the record and was inspired to do something totally different. A random day in the studio and an innocent tweet saying he needed the instrumental to Drake's "Girls Love Beyonce," turned into an intimate remix, portraying the more human side of Lee-Lonn's life. He says his good friend DJ Auditory said, "You need to say exactly what is on your mind." "Girls Love Beyonce (Remix)" by Lee-Lonn details his ups and down as a singer trying to make it out of Houston and his constant battle with the incurable disease Ankylosing Spondylitis. In the remix, he also quotes distinct advice he received from Houston's own legend rapper, Chamillionaire saying, "Keep pushing, make your music, and the industry will eventually find its way to you."
Currently, Lee-Lonn is in the studio working on his next project. His "Girls Love Beyonce (Remix)" can be downloaded on www.soundcloud.com. His previous projects including "I AM THE PRE-LONN" can be found for purchase on iTunes. Lee-Lonn is quoted with saying "Dreams last until you open your eyes, visions last until you close them…" His passion for his God- given talent transcends any monetary value his career may one day attain. That is what distinctly makes him: He is Lee-Lonn.