Houston-based PR Firm Looks Forward to Continued Growth and Sets the Trends in 2013
Style Magazine Newswire | 5/3/2013, 4:50 p.m. | Updated on 5/3/2013, 4:50 p.m.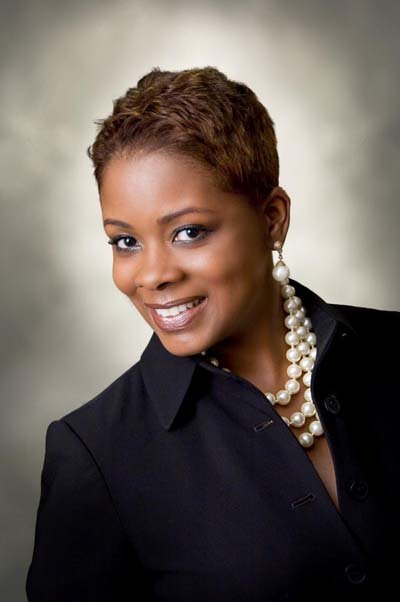 The public relations (PR) field is a vibrant industry defined by its own set of rules. With the myriad of mediums available today, many PR agencies are integrating other disciplines to maintain their staying power in the market. One Houston-based PR firm, MWH Public Relations, LLC has taken the bull by the horns by demonstrating its savvy and finesse with cutting edge products and services and keen ability to connect with their target audiences. MWH Public Relations (MWHPR) is a testament that adapting to the changing face of PR is the secret to long-term longevity.
When Principal Margo E. Williams established MWHPR in 2003, Williams did not imagine that MWHPR would blossom into the reputable, one-stop communications and technology firm it is today. Williams says, "In the beginning, it was only me, running a small PR business in the midst of many others. As the competitive landscape became more diverse with the augment of new technology, I realized that I couldn't do it alone. Now, I am blessed to work with a team of experts that wows our clients with their creativity and ingenuity every day."
Principal, Margo E. Williams leads the MWHPR team and looks forward to continued growth in 2013.
Executive Vice President Doris Martin Barrow, III MBA is the firm's operations and business development specialist. He is an experienced Account Executive with establishments including Valpak, Valassis, and Houston Community Newspapers.
Account Manager Andre Tucker brings more than a decade of media experience to MWHPR. He has worked in television newsrooms from Houston to Toledo and has managed media relations campaigns for companies in the energy, transportation and health care industries.
Customer Retention Specialist Carolyn Hartmann maintains and reestablishes relationships with our clients to ensure they attract and retain their customers long-term. Before MWHPR; she wore many hats for the Federal Reserve Bank including Public Affairs Specialist, Research Writer, and Planning & Quality Control Coordinator.
Senior Graphic Designer Cliff Lloyd has served as a Graphic Designer for the Greater Houston Partnership. He is a master of numerous creative suite software programs with an extensive, prior freelance portfolio ranging from web design and creating ad designs and magazine layouts to designing concepts and outputs for intricate marketing campaigns for retail, corporate and non-profit organizations.
Graphic Designer Eric Hulsey also comes to MWHPR from the Greater Houston Partnership. His previous graphic design experience includes Euclid Studio as well as notable freelance work. Hulsey is the designer/creator of the Houston Dynamo mascot, Diesel.
IT Director/Web Developer Derrick Douglas is formerly a 12-year technology developer of the NASA Johnson Space Center. He is an application designer with a combined technical knowledge of a wide range of development environments. Key expertise includes automating business processes, with key emphasis on eliminating data duplication and streamlining existing processes utilizing technology.
Graphic and Web Designer Mike Jones lends his expertise in graphics and logo design. A graduate of the University of West Georgia, Mike has a wide range of experience in web design and development, visual communications, corporate identity, creative direction and drawing.
Health Communications Specialist Cynthia Nickerson, M.S. has more than 20 years' experience in television and radio journalism and has recently earned a Master's Degree in Health Communications. Trained in specific techniques for health and medical marketing, Cynthia coordinates campaigns for corporations, nonprofit organizations, individuals, businesses, and churches desiring to market health and wellness programs and initiatives.
To be a competitive player, PR firms have to shift their programs to align with present conditions and prepare for what's coming down the pike. "In today's climate, you have to put your ear to the ground and be proactive in responding to the new developments in PR," says Williams.
Integrated communications has become a critical component of corporate strategy in 2013. Multiple channels of communications including social media, mobile technology, and websites will be incorporated into the marketing mix. MWHPR is the perfect example with its multifaceted approach, uniting content management, technology, end user engagement, and bottom-line results.
Content will continue to be the mainstay in PR. The PR function has long been the driver for consistent, relevant content.
Social media vehicles, blogs, and other content drivers will require a constant flow of information that is quality specific, impactful and thought-provoking. Micro-stories, little stories within larger ones, will become commonplace as businesses find more ways to personally connect with their customers.
Responsive web technology that re-sizes text and images to fit any screen will become the norm. PR firms will have to be much more deliberate in combining quality of content and visual imagery to showcase their clients' products and services. Visual communications will become the key differentiator. Tumblr was ahead of its time when its visually based micro-blogging became viral. However, it was the introduction of Instagram and Pinterest that propelled this growing trend into the mainstream. Using multimedia and video to engage and attract audiences is rapidly becoming indispensable in PR. Businesses are now realizing the payoff and are actively using social media to monitor their brand, increase traffic to their websites, and generate sales leads.
As other developments ensue in 2013, mobile apps will continue to rise with the onset of the newest iPhones and other new generations of smartphones. Mobile analytics firm, Flurry, reports that the usage of mobile apps has skyrocketed to 94 minutes per day while web consumption has dropped to 72 minutes. New social technologies such as location based apps or augmented reality will have far-reaching implications in attracting a broader base of younger audiences.
Beyond advancements in technology, reputation management and mind share will continue to dominate the PR industry. PR firms will have to be more inventive in increasing brand visibility and sculpting public perception to offset consumers' immediate access to reviews and likability ratings. Gathering testimonials will be viewed as a method of strategy in building and restoring credibility. Businesses will need further assistance in developing crisis communications plans to ensure unexpected situations are properly contained and managed appropriately.
In reviewing the latest developments in PR, one of the strongest and emerging trends in 2013 will be measurement. Standard metrics will drive new measurement models that are more outcome driven. The challenge will be to include these metrics with the new mediums available to reach target audiences. There will be a direct correlation between PR and customer retention, customer satisfaction and employee retention that will further address measurable outcomes affecting ROI.
As the year unfolds, there will be numerous game changers in the PR industry. With the advent of evolving communications vehicles, there will also be a host of new opportunities to reach and engage target audiences. The key is to remain flexible and listen attentively to your target audiences because they are your most important asset.
MWHPR helps its clients in a host of industries communicate to diverse audiences in innovative ways, at the appropriate times and with an effective brand. Through effective use of the mediums available today, we stay attuned to the latest trends and developments and embrace the voice of our clients through influential and impactful messages. We want to open up the lines of communications between our clients and their target markets. This will place our clients in a better position to attract, retain, and drive repeat business.
To facilitate this process, MWHPR has begun holding quarterly networking events referred to as the "Bayou Business Social - by MWH." We want to provide appropriate venues where Houston professionals can gather and engage in meaningful dialogue, share experiences and resources, and develop mutually beneficial relationships. These events provide great opportunities to increase your exposure, expand your customer base, and develop new sales leads.
Please stay tuned for additional information regarding upcoming "Bayou Business Social - by MWH" events and other signature forums. We look forward to a collaborative union in supporting Houston business initiatives.
About MWH Public Relations
Ranked by the Houston Business Journal as one of the top 25 public relations firms in Houston, MWH Public Relations, LLC is a full service public relations and communications consultancy that plans and executes campaigns to build positive brand awareness and create sales leads for its many clients. The firm provides services to a diverse stream of clients in various industries including energy, transportation, publishing, entertainment, health and wellness, professional sports, government services, food, and beverage among others. MWHPR is also a key player in the operation and promotion of Texas' fastest growing media website, Houston's Voice (houstonsvoice.com). To learn more about MWHPR, visit mwhpublicrelations.com or call 713.840.6392.