Houston-based PR Firm Looks Forward to Continued Growth and Sets the Trends in 2013
Style Magazine Newswire | 5/3/2013, 4:50 p.m. | Updated on 5/3/2013, 4:50 p.m.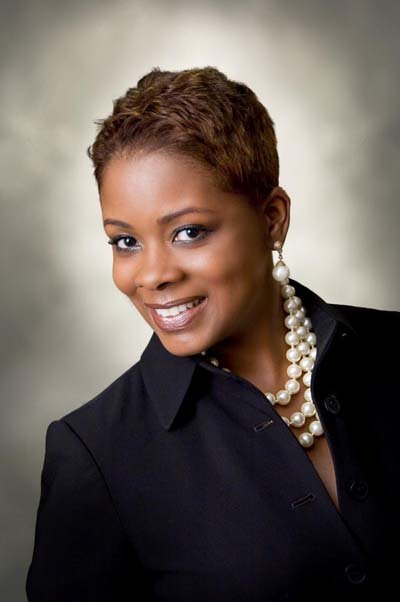 Health Communications Specialist Cynthia Nickerson, M.S. has more than 20 years' experience in television and radio journalism and has recently earned a Master's Degree in Health Communications. Trained in specific techniques for health and medical marketing, Cynthia coordinates campaigns for corporations, nonprofit organizations, individuals, businesses, and churches desiring to market health and wellness programs and initiatives.
To be a competitive player, PR firms have to shift their programs to align with present conditions and prepare for what's coming down the pike. "In today's climate, you have to put your ear to the ground and be proactive in responding to the new developments in PR," says Williams.
Integrated communications has become a critical component of corporate strategy in 2013. Multiple channels of communications including social media, mobile technology, and websites will be incorporated into the marketing mix. MWHPR is the perfect example with its multifaceted approach, uniting content management, technology, end user engagement, and bottom-line results.
Content will continue to be the mainstay in PR. The PR function has long been the driver for consistent, relevant content.
Social media vehicles, blogs, and other content drivers will require a constant flow of information that is quality specific, impactful and thought-provoking. Micro-stories, little stories within larger ones, will become commonplace as businesses find more ways to personally connect with their customers.
Responsive web technology that re-sizes text and images to fit any screen will become the norm. PR firms will have to be much more deliberate in combining quality of content and visual imagery to showcase their clients' products and services. Visual communications will become the key differentiator. Tumblr was ahead of its time when its visually based micro-blogging became viral. However, it was the introduction of Instagram and Pinterest that propelled this growing trend into the mainstream. Using multimedia and video to engage and attract audiences is rapidly becoming indispensable in PR. Businesses are now realizing the payoff and are actively using social media to monitor their brand, increase traffic to their websites, and generate sales leads.
As other developments ensue in 2013, mobile apps will continue to rise with the onset of the newest iPhones and other new generations of smartphones. Mobile analytics firm, Flurry, reports that the usage of mobile apps has skyrocketed to 94 minutes per day while web consumption has dropped to 72 minutes. New social technologies such as location based apps or augmented reality will have far-reaching implications in attracting a broader base of younger audiences.
Beyond advancements in technology, reputation management and mind share will continue to dominate the PR industry. PR firms will have to be more inventive in increasing brand visibility and sculpting public perception to offset consumers' immediate access to reviews and likability ratings. Gathering testimonials will be viewed as a method of strategy in building and restoring credibility. Businesses will need further assistance in developing crisis communications plans to ensure unexpected situations are properly contained and managed appropriately.
In reviewing the latest developments in PR, one of the strongest and emerging trends in 2013 will be measurement. Standard metrics will drive new measurement models that are more outcome driven. The challenge will be to include these metrics with the new mediums available to reach target audiences. There will be a direct correlation between PR and customer retention, customer satisfaction and employee retention that will further address measurable outcomes affecting ROI.