President Barack Obama 'couldn't be prouder' of Jason Collins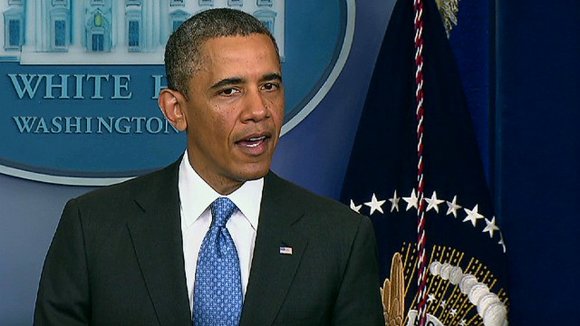 Count the country's most powerful basketball fan as a supporter of Jason Collins.
President Barack Obama told reporters Tuesday that he was "very proud" of Collins, the 34-year-old NBA player who revealed that he was gay in a Sports Illustrated column this week.
Obama talked to him on the phone Monday, the day that Collins became the first active openly gay male athlete in the four major U.S. pro team sports.
"He seems like a terrific young man, and I told him I couldn't be prouder," Obama said. "One of the extraordinary measures of progress that we've seen in this country has been the recognition that the LGBT community deserves full equality -- not just partial equality, not just tolerance, but a recognition that they're fully a part of the American family."
Obama talked about Collins at the end of a White House news conference in which he discussed a wide range of issues.
The president said it was great that Collins could be a role model for gays and lesbians "who are struggling with these issues."
"And I think America should be proud that this is just one more step in this ongoing recognition that we treat everybody fairly, and everybody's part of a family, and we judge people on the basis of their character and their performance, and not their sexual orientation," Obama said. "So I'm very proud of him."