AWEC Founder Shantera Chatman Discusses Launch Her 2013
Rebecca Walton | 5/9/2013, 9:40 p.m. | Updated on 5/9/2013, 9:40 p.m.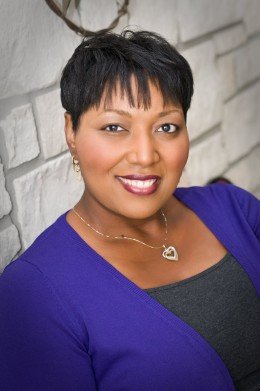 Houston Style Magazine snagged an exclusive interview with –Annual Women's Empowerment Conference (AWEC) Founder –Shantera Chatman, and talked about what can be expected from the 2013 conference; rightly themed Launch Her. Ms. Chatman gave a transparent and heartfelt discourse about what sets AWEC apart from other conferences, AWEC's current impact on the community so far, and future initiatives.
To begin, AWEC's Launch Her 2013 campaign will not be a leadership conference. It will be a dialogue between women from all walks of life participating in an intimate exchange with women leaders of the community. Ms. Chatman wants to put on the table those issues that interfere with Business, Branding and Life, which will be the power points for Launch Her 2013.

Participants will not simply sit in audience and listen to a charismatic key note speaker rant philosophy. Rather, they can expect a more personable endeavor into their own lives with moments of Q&A, participation in demonstrations, and testimonials. Ms. Chatman, states that she prefers a room of 100 women who have been touched on an intimate level, versus a 1000 women pumped up on an emotional high. Launch Her 2013 strives to give a real world practical applications for every attendee.
Ms. Chatman is bringing in validation from women who have admitted to her that marriages have been saved and VP job positions have been secured. AWEC is a platform that works because it fosters positive results in the lives of women. Launch Her 2013 is the next stepping stone toward a lasting legacy. AWEC will eventually become a national movement that will encompass weekly power teleconferences, health and wellness initiatives and an online digital magazine. Within a few short months AWEC will move forward with their membership program that will compile a network database of every participant, associate and partner.
Launch Her 2013 was designed for the woman who dreams; spanning across industries – from the stay at home mom, to the CEO. AWEC has partnered with Comerica Bank, Pro Med Rx Pharmacy, and Houston Style Magazine to bring about this year's conference.
Log onto http://www.4empoweringwomen.org/ and register for Launch Her 2013, which will be held on Saturday, May 18, 2013 at The Houstonian-111 North Post Oak Lane, Houston, TX 77024 .