Father's Day Gift Guide
Style Magazine Newswire | 5/9/2013, 1:49 p.m. | Updated on 5/9/2013, 1:49 p.m.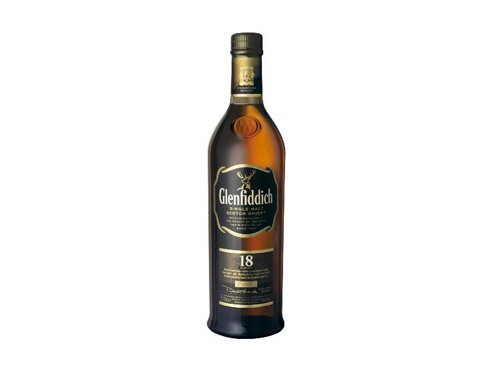 Wines and spirits of every price would make a perfect gift for dad this Father's Day!
For the Connoisseur:
Reserve a gift of Glenfiddich, the world's most awarded Single Malt Scotch Whisky. The distillery, located in Dufftown, was built in 1886 by William Grant with the help of his seven sons and two daughters. To this day, Glenfiddich remains an independent, family-owned company run by the fifth generation of William Grant's family. This independence allows the brand creative freedom to continue to innovate and set the standard against which the rest of the category is measured, while continuing to set the trend of releasing some of the world's rarest whiskies. "The Glenfiddich 18 Year Old is a perfect choice for the father who knows his scotch. The whisky's complex character and sublime mellowness comes from the long years of maturation in the finest sherry and bourbon casks," said Mitch Bechard, Glenfiddich Ambassador (SRP $84.99). For more information on other variants, visit http://www.glenfiddich.com .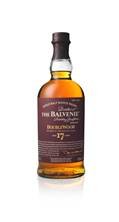 For the Craftsman:
Consider a bottle of The Balvenie – a unique range of single malt Scotch whiskies handcrafted by William Grant & Sons. No other distillery is like it due to the fact that The Balvenie continues to retain complete control over the five rare crafts that go into the production of the spirit: (1) Growing its own barley; (2) Malting in its own traditional malting floor; (3) Employing coopers to tend every cask; (4) Having a resident coppersmith to maintain the stills; (5) And having the longest serving malt master in the industry to ensure that the resulting spirit is consistently excellent. "The Balvenie is perfect for the father with the discerning eye for extraordinary craftsmanship, because it is that skill, along with our dedication to producing a truly handcrafted whisky, which sets us apart," said Lorne Cousin, The Balvenie Ambassador. A recent release is 17 Year Old DoubleWood, created to commemorate Malt Master David Stewart's 50th Anniversary (SRP $129.99). For more information on other variants, visit http://www.thebalvenie.com .
For the Father or Grandfather:
Consider a bottle of Grant's Family Reserve Blended Scotch Whisky for the one who has taught you many of life's lessons. Produced by William Grant & Sons, Grant's is a premium blended whisky and is made using a method that has been passed down from generation to generation for more than 100 years. It is now in the hands of the sixth-ever Master Blender, Brian Kinsman, who keeps alive William Grant's passion for blending the finest whisky. "Brian skillfully blends around 25 of the finest single malt and grain Scotch whiskies to make Grant's Family Reserve. The basis for the blend is our widely acclaimed Girvan grain whisky that is vacuum distilled at a lower temperature to make it a lighter, more delicate spirit. It is then aged in oak to give it a deeper, sweeter, soft fruit flavor, creating the perfect foundation and a great gift for the family patriarch," said Ludovic Ducrocq, Grant's Whisky Global Ambassador (SRP $17.99). For more information, visit http://www.grantswhisky.com .