Father's Day Gift Guide
Style Magazine Newswire | 5/9/2013, 1:49 p.m. | Updated on 5/9/2013, 1:49 p.m.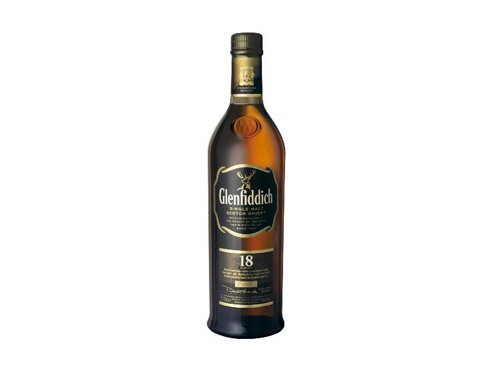 For the Individualist:
The man who marches to the beat of his own drum might appreciate Hendrick's Gin, the most unusual gin. This gin has taken the world by storm since it was first introduced 1999, thanks to its delightfully unique flavor – a combination of a distinct blend of 11 botanicals and the signature infusions of cucumber and rose petals, producing a wonderfully refreshing gin. Handcrafted in Scotland in miniscule batches by William Grant & Sons, Hendrick's uses a marriage of spirits from a Carter-Head and Copper Pot Still. The combination produces a divinely smooth gin that has both the required character and balance of subtle flavors. "Hendrick's is not for just any dad – it's for free-thinkers enlightened to the unusual, inspired by imagination," said Jim Ryan, brand ambassador for Hendrick's Gin. (SRP $34.99). For more information, visit http://www.hendricksgin.com .
For the Laid Back and Sociable Man:
If your father is never at a loss for words, give him a bottle of Tullamore D.E.W. – a triple distilled, triple blend Irish whiskey with an intriguingly smooth yet complex character. Using only the finest grains and purest water, it is patiently aged in specially seasoned oak casks to develop its complexity. "Tullamore D.E.W. is meant to be enjoyed 'Irish True' style, surrounded by good friends and good laughs. It's fit for the easygoing father, whether he's out with his mates or home with his family; a seasoned connoisseur or a complete whiskey novice," said Tim Herlihy, U.S. brand ambassador for Tullamore D.E.W. Give him the very best of the portfolio with the Tullamore D.E.W. 12 Year Old Special Reserve (SRP $40). For more information, visit http://www.tullamoredew.com .
For the Traditionalist Who Appreciates Modern Technology:
Milagro Tequila, founded in 1997 by Mexico City natives Daniel Schneeweiss and Moises Guindi, has quickly escalated into one of the world's leading tequila brands with one foot in tradition and the other in the future. The spirit is created by combining the finest old-world techniques and traditions and applying modern technologies and processes to produce a superior product, and then triple-distilled in small batches from the finest blue agave from the Jalisco Highlands. "The Select Barrel Reserve line is a great gift for the tequila-loving father, and the award-winning bottle design sits nicely on the shelf," said Jaime Salas, ambassador for Milagro Tequila (SRP $51.99-89.99). For more information, visit http://www.milagrotequila.com .

For the Self-Made Man and Entrepreneur:
Present him with a bottle of elit™ by Stolichnaya®. With a bold and balanced flavor that is expertly crafted, elit by Stolichnaya has a velvety smooth finish with a unique taste and character. As a result of being made with the classic, authentic Stolichnaya base spirit, which is produced to the highest standards using 100% Russian wheat, rye and artesian well water, it is then distilled and filtered four times to ensure that the spirit is defined by its extraordinary character. After distillation, it is mixed with specially balanced water and goes through 3 filtrations, the first of which is the unique "freeze-filtration" process to ensure no imperfections remain in the final liquid. "This spirit is an ultra-luxury vodka of unprecedented excellence that ranks among the finest in the world, perfect for the dad who works hard for only the best," said Brent Lamberti, brand ambassador for elit by Stolichnaya (SRP $59.99). For more information, visit http://www.elitbystoli.com .