Motown The Musical Original Broadway Cast Recording Released by Universal Music - June 4
Style Magazine Newswire | 5/13/2013, 4:17 p.m. | Updated on 5/13/2013, 4:17 p.m.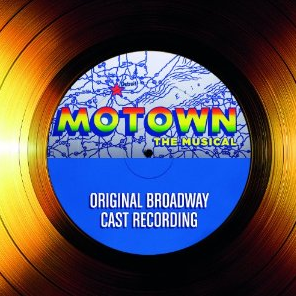 The original Broadway cast recording of MOTOWN THE MUSICAL http://smarturl.it/MotownMusicalCast , a show nominated for four TONY@ Awards, is to be released June 4, 2013, by Motown/Universal Music Enterprises (UMe). Co-produced by multi-GRAMMY® Award winner Frank Filipetti and TONY® Award nominee Ethan Popp, the album features a supremely talented cast performing exciting new versions of Motown classics including "Dancing In The Street," "My Girl," "You're All I Need To Get By," "Where Did Our Love Go," "I Want You Back," and many more. Among the album's 14 tracks are two new songs, "Hey Joe (Black Like Me)" and the showstopper "Can I Close The Door (On Love)," co-written by Berry Gordy, Motown Records' founder as well as the writer and co-producer of the show. Included in the album's CD booklet are one-of-a-kind cast photos and two essays, by Mr. Gordy and the director Charles Randolph-Wright.
With a sound that has become one of the most significant musical accomplishments and stunning success stories of the 20th century, the timeless music of Motown continues to be embraced by every generation. Last month, MOTOWN THE MUSICAL http://smarturl.it/MotownMusicalCast opened to great fanfare at the Lunt-Fontanne Theater, with major media coverage, record-setting box office sales, and strong word-of-mouth endorsements from early show-goers, making it Broadway's hottest new arrival.
"These performers are obviously not appearing at the Lunt-Fontanne Theater, where Broadway's latest jukebox musical opened Sunday night. Instead, their indelible styles are being effectively recreated by a blazing cast of gifted singers impersonating this crowded pantheon of pop-chart immortals." - The New York Times
"More than a Broadway show, a celebration of music that transformed America!"
MOTOWN THE MUSICAL http://smarturl.it/MotownMusicalCast is the real story of the one-of-a-kind sound that hit the airwaves in 1959 and changed our culture forever. This exhilarating show charts Motown founder Berry Gordy's incredible journey from featherweight boxer to the heavyweight music mogul who launched the careers of Diana Ross, Michael Jackson, Stevie Wonder, Smokey Robinson, Marvin Gaye, and so many more. Featuring all the classics you love, "MOTOWN THE MUSICAL" tells the story behind the hits as Diana, Smokey, Berry and the whole Motown family fight against the odds to create the soundtrack of change in America that shattered barriers, shaped our lives, and made us all move to the same beat.
Motown, of course, stands for more than just its historic music. The label and its remarkable legacy is a reflection of the hard work of dedicated individuals overcoming incredible obstacles to achieve great success. On January 12, 1959, a young African-American songwriter named Berry Gordy founded Tamla Records with a loan of $800 from his family, marking the birth of the "Motown Records Corporation." A man of vision, drive, talent and determination, Gordy was also a producer, innovative entrepreneur, and teacher. Motown's phenomenal success is a tribute to all that Gordy embodies and all of the artists he discovered and nurtured to stardom. Under his leadership, and through determination and support of the Motown family of creative artists, Gordy forged new ground for minorities and made the "Motown Sound" a worldwide phenomenon beloved by millions and the Motown brand a true global cultural icon.