Snoop Lion Sets The Example By Paying His Taxes
Style Magazine Newswire | 5/14/2013, 1:28 p.m. | Updated on 5/14/2013, 1:28 p.m.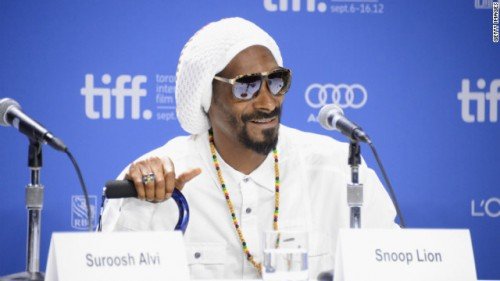 When you think of respectful, law abiding citizens doesn't Snoop Dog Lion's name pop into your head first? Yeah, it doesn't automatically pop into ours either! But, maybe that is going to change as a result of this new story!
Apparently the Hip Hop turned Reggae artist has changed more than a few things as he's evolved and matured over the years. Snoop had a few problems with a major tax lien against him that popped up this February in the amount of $546,270. This was as a result of unpaid taxed in 2009 and 2011.
According to Hip Hop Wired, his tax debt is done, he is free and clear and can go on about his business. We don't know if it was watching what happened to Ms. Hill last week that prompted him to grab his checkbook, but we are just glad to see that he is all good!
His recent album Reincarnated is in stores now, seeing this makes it that much easier to want to go buy it! Good on you Snoop! Not often enough do we get to talk about celebrities doing the right thing!