Grilling Wines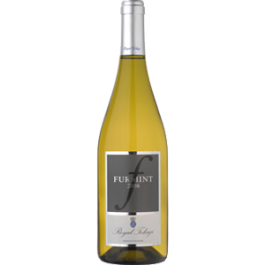 As Memorial Day, the official kickoff to the outdoor barbecue season, looms in the not-too-distant future, it's not too soon to ponder the wines of summer, aka grilling wines.
The caveat here is that no matter the season, no matter the cuisine, you should drink the wines that give you the most pleasure. That said, there are certain aspects of summer dining that are elevated by certain wines.
First and foremost is the heat. Heavier red wines can seem dull and overpowering in warmer weather because alcohol and tannin tend to stand out as the ambient temperature climbs. You may want to stick with that big, bold cabernet when serving up a thick steak, and that's fine. But I would put a chill on the wine first. Ten minutes in an ice bucket will do wonders for a tannic red wine on a hot day.
The alternative is something lighter, such as Chianti classico, barbera or a red-Rhone blend (these are wines made from a blend of grapes prominent in France's Rhone Valley, such as syrah, grenache, mourvedre and carignan). The beauty of these wines, and the reason they go so well with grilled meats, is their savory character, which pairs nicely with the smoky, earthy aromas from the grill.
Grilled fish and vegetables often generate a thirst for summer white wines, and there again a savory characteristic can be important. Sauvignon blanc can be a star in this arena. Many are pungent and savory, with nuances of dried herbs, and often a slightly vegetal note goes well with — surprise, surprise — grilled veggies. Sauvignon blanc that tends to show more citrus fruit aroma plays especially well with fish.
Ordinarily I wouldn't recommend chardonnay with this type of cuisine, but Chablis (100 percent chardonnay from the coolest, most northern district of Burgundy) is produced largely without the use or influence of oak barrels and thus is a mineral- and fruit-driven chardonnay that will have the weight on the palate to handle firm fish such as grilled mahi-mahi and swordfish.
For salmon lovers, the grill and a bottle of earthy pinot noir, whether from Burgundy or the New World, are an ideal match that is truly crowd-pleasing.
Though pinot noir typically won't be as tannic as a big cabernet, it too will benefit from a slight chill on a hot day.
BEST VALUE
Wines are rated on a 100-point scale. Wines are chosen for review because they represent outstanding quality or value, and the scores are simply a measure of this reviewer's enthusiasm for the recommended wine.
Royal Tokaji 2011 Furmint, Tokaji, Hungary ($16) — Furmint is Hungary's primary white grape and usually a major force in the country's renowned sweet wines.
AD FEEDBACK
When made in a dry style, as this one is, it is a pure delight on the palate, elegant and flavorful without being weighty or cloying. The fresh, clean Furmint from Royal Tokaji is lightly floral and honeyed on the nose, with aromas of gooseberry, citrus and ripe pear on the palate. Rating: 91.