How to Enjoy Wine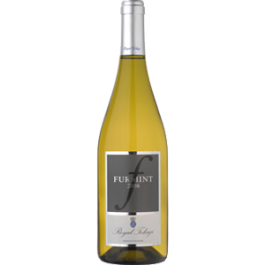 Tapping into the pleasure of wine would seem to be a simple matter of popping a cork and pouring the wine into a decent glass, and for the most part it is. Yet there are easy things anyone can do that might enhance the experience.
Half the battle for most people is finding out what they like. Do you prefer your white wines crisp and dry, rich and full-bodied or perhaps slightly sweet? Do you enjoy light, fruity reds or deeper reds that possess power and heft?
No wine publication, no matter how keen its advice, can tell you what you like. That's up to you. The only way to find your palate, and know with certainly what styles and brands you will enjoy, is to taste. Once you've figured out your personal preferences, then wine reviews and recommendations will become more useful and help you find wines that you will most likely enjoy.
The route to discovery is now easier than ever, thanks in no small part to the proliferation of so-called wine bars throughout the nation. Virtually every city of any size has several. I try to seek out wine bars that offer a range of tasting options, from the small 2-ounce tasting pour to half-glass or full glass portions. Some wine bars also offer what they call "flights" of similar wines — usually three wines to a flight, about 2 ounces per wine — that deliver the same experience.
This allows me to sample a greater variety of wines in one sitting, thus exposing me to wines and wine styles I might otherwise not know about. If I can do it, anybody can do it.
The other thing I recommend is having something to eat when you taste wine. It doesn't have to be a full-on sit-down meal; a simple snack will often do.
One of the complaints I hear most often from new wine consumers is that some wines are too astringent, or tart. This is usually caused by relatively high levels of tannin or acidity. This is particularly true of many red wines from Italy, especially Chianti.
I've traveled extensively in Italy through the years, and I've noticed that almost every restaurant or cafe will provide some kind of snack when you sit down and order a glass of wine. It could be something as simple as a bowl of olives. The snack inevitably neutralizes the wine's acidity and makes for more enjoyable sipping. This is a brilliant strategy and often leads to a second glass of wine.
You can try this at home the next time you're serving a pasta dish and you have a bottle of Chianti handy. Open the Chianti early, and have a glass before dinner. Then pour a glass with your meal. The change in the wine, from tart to smooth and supple, will seem nothing short of miraculous.
Best of all, these are easy steps anyone can take, and the pleasure will be all theirs.