Mississippi Mass Choir Celebrates 25th Anniversary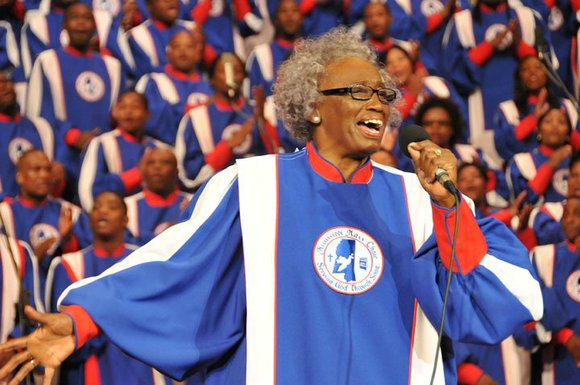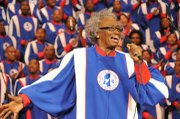 As I child I was surrounded by the sounds of gospel music. My grandmother was either playing it or singing it. She even sung in a touring gospel choir with my mother. The exact name of the choir escapes my memory, however, I do remembering boarding several buses traveling miles and miles to various places listening to them sing and watching as they brought souls to Christ.
The Mississippi Mass Choir had similar beginnings as my grandmother and mother when they started in 1988. They traveled by bus to city-to-city "serving God through song," as their motto says. Envisioned by founder Frank Williams who simply wanted to bridge quartet singing and choir singing. "When Frank first started the choir his idea was to bring two different aspects of gospel music together, " said Katrina Williams, the widow of Frank Williams.
Frank's background was intertwined with music. Coming from a family of singers, music was all he knew. As a child his father had him singing in church. When he was older he sung with his brothers Melvin and Doug in the group The Williams Brothers. As a student in Jackson State University he sung in a group. Before establishing the Mississippi Mass Choir he sung with The Jackson Southernaires and was an executive in the gospel music division of Malaco Records. It was his connection with Malaco Records that first help the choir get off the ground. The record label threw their support behind the choir then Frank began recruiting well-known Mississippi talents like David R. Curry. From there open auditions were held to form the choir with more than 100 voices. The group recorded their first album in October of 1988. It raced to the top of Billboard magazine charts five weeks after its debut. And the awards for the choir have never stopped coming. "(Frank) He never wanted the accolades or notoriety. It was something that he was given by God to do so that was his intent to do that which God had laid on his heart to do," said Katrina, who also sits on the board of directors for the choir.
Anything ordained by God is going to be blessed and the Mississippi Mass Choir is blessed. Just asked Mama Burks. Nineteen years ago she auditioned to be in the Mississippi Mass Choir. "I got drafted," Mama Burks laughed. Katrina called her personally to let her know they were recruiting for the choir. Mama Burks went to audition thinking that she was not qualified and wouldn't get selected to join the award-winning choir. Then she got a notice of acceptance. "That was the most shocking thing I had in a long time," said Mama Burks and now she is one of the lead singers of the choir. "The Lord open up a door and I ended walking through it and I am happy today."
The Lord has open doors upon doors for the choir as well. Traveling all over the world, spreading the gospel, the Mississippi Mass Choir has sustained itself for twenty-five years. With a milestone like that the choir decided to celebrate their success and praise the Lord with a six state tour that will make its first stop in Texas.
On Saturday, May 18, 2013, the Mississippi Mass Choir will hold a concert at Holman Street Baptist Church (3501 Holman Street, Houston, TX 77004) from 6pm-9pm. Pastor JD Herron of the Courageous Faith Christian Center are playing host to the choir. Attendees can expect a night full of praise & worship, with comedic lines from gospel comedian and Master of Ceremonies, Marcus D. Wiley of the Yolanda Adams Morning Show. Under the theme Behold I AM doing a new thing!" the Mississippi Mass Choir will perform some of their greatest hits. Other musical performances will include "Soulfruit," "J. Shep & Standard," "Willie A. Taylor & Friends", Houston Mass Choir, solo acts Trea Trapp and 89 year old Antioch Missionary Baptist Church's own "Rebekah Threlkeld."
Pastor Herron and his congregation took on this awesome task of hosting the choir after a member of his congregation entered the church in the host contest. The pastor didn't believe his small church could win such an honor. How surprised Pastor Herron was when he finally received the call that his church had been selected. The excitement spread throughout the twenty-five-member congregation when they realized that they had just forty days to put everything together. "
Pre-sale tickets are now on sale for the concert. The costs of tickets are $20 for general admission and $25 VIP seating, which will provide priority seating, quick entry and a souvenir booklet. Sponsors for the event include: Courageous Faith Christian Center, My Houston Gospel, Mikki's Soul Food Cafe, This is It Soul Food, Back-Up Baby, Mike's Clothing, Grapevyne Communications, Visualpaint, Ultimate Photography and Creative Classic Agency. To learn more on The Mississippi Mass Choir, visit: http://www.mississippimass.com.