Mississippi Mass Choir Celebrates 25th Anniversary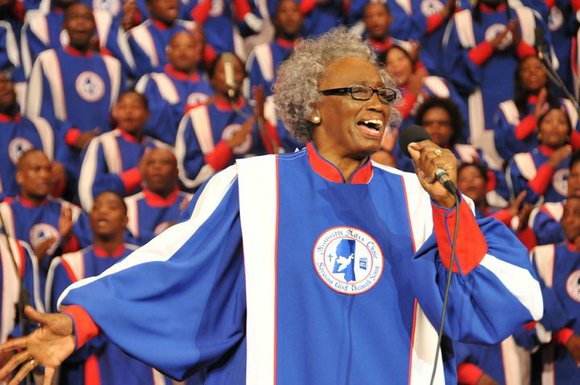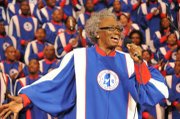 As I child I was surrounded by the sounds of gospel music. My grandmother was either playing it or singing it. She even sung in a touring gospel choir with my mother. The exact name of the choir escapes my memory, however, I do remembering boarding several buses traveling miles and miles to various places listening to them sing and watching as they brought souls to Christ.
The Mississippi Mass Choir had similar beginnings as my grandmother and mother when they started in 1988. They traveled by bus to city-to-city "serving God through song," as their motto says. Envisioned by founder Frank Williams who simply wanted to bridge quartet singing and choir singing. "When Frank first started the choir his idea was to bring two different aspects of gospel music together, " said Katrina Williams, the widow of Frank Williams.
Frank's background was intertwined with music. Coming from a family of singers, music was all he knew. As a child his father had him singing in church. When he was older he sung with his brothers Melvin and Doug in the group The Williams Brothers. As a student in Jackson State University he sung in a group. Before establishing the Mississippi Mass Choir he sung with The Jackson Southernaires and was an executive in the gospel music division of Malaco Records. It was his connection with Malaco Records that first help the choir get off the ground. The record label threw their support behind the choir then Frank began recruiting well-known Mississippi talents like David R. Curry. From there open auditions were held to form the choir with more than 100 voices. The group recorded their first album in October of 1988. It raced to the top of Billboard magazine charts five weeks after its debut. And the awards for the choir have never stopped coming. "(Frank) He never wanted the accolades or notoriety. It was something that he was given by God to do so that was his intent to do that which God had laid on his heart to do," said Katrina, who also sits on the board of directors for the choir.
Anything ordained by God is going to be blessed and the Mississippi Mass Choir is blessed. Just asked Mama Burks. Nineteen years ago she auditioned to be in the Mississippi Mass Choir. "I got drafted," Mama Burks laughed. Katrina called her personally to let her know they were recruiting for the choir. Mama Burks went to audition thinking that she was not qualified and wouldn't get selected to join the award-winning choir. Then she got a notice of acceptance. "That was the most shocking thing I had in a long time," said Mama Burks and now she is one of the lead singers of the choir. "The Lord open up a door and I ended walking through it and I am happy today."
The Lord has open doors upon doors for the choir as well. Traveling all over the world, spreading the gospel, the Mississippi Mass Choir has sustained itself for twenty-five years. With a milestone like that the choir decided to celebrate their success and praise the Lord with a six state tour that will make its first stop in Texas.