Can Anyone Become a Millionaire?
Research Says 'Yes;' Expert Shares 4 Tips to Take You There No Matter What Your Income
Style Magazine Newswire | 5/23/2013, 1:43 p.m. | Updated on 5/23/2013, 1:43 p.m.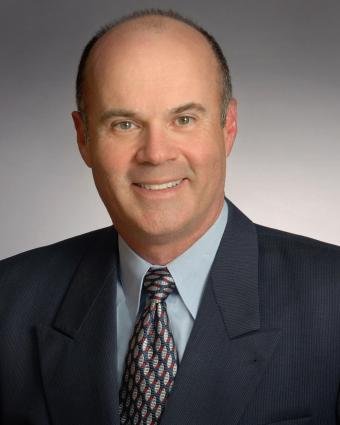 A report released earlier this year from the Chicago-based Spectrem Group estimated there were 8.99 million households in the United States with a net worth of at least $1 million at the end of 2012.
A contrasting report issued late last year from the American Payroll Association showed 68 percent of Americans live paycheck to paycheck. More than two-thirds of the 30,600 people surveyed said it would be somewhat difficult or very difficult if their paychecks were delayed for a week.
Is it possible for that average American to become a millionaire?
American millionaires are not all greedy corporate executives. Dr. Thomas Stanley has studied the habits of wealthy people for the past 30 years. His groundbreaking research has uncovered the truth about the lifestyles of the wealthiest Americans.
• Four out of five millionaires are self-made.
• Many millionaires own their own business and consider themselves to be entrepreneurs.
• Their companies are rarely glamorous and are more likely to be very ordinary jobs, like paving contractors and pest control businesses.
Becoming a millionaire most likely doesn't just happen to you.Rather, it takes planning and perseverance. Here are some steps you can take to grow your net worth.
• Live below your means. This step is so obvious we shouldn't need to be reminded. Unfortunately, most people never learn to spend less than they make. Unless you discipline yourself to save something from every paycheck, you will never be able to accumulate money that can work for you. The secret to living below your means is to have a budget and work your budget every month.

• Save a minimum of 10 percent. George Clason's classic book "The Richest Man in Babylon" tells the story of a man who wanted to become wealthy. He started by saving 10 percent of his income and eventually became wealthy by having his money work for him. Research has shown many of today's millionaires accumulated their wealth by saving and disciplining themselves to increase their savings every year.
• Invest your savings in businesses. Your savings should be put into growth-oriented investments. Not everyone has the ability or desire to start and run their own business. However, we all have the opportunity to own businesses by buying stock. Stock prices can be volatile but you can minimize the volatility by owning stocks through diversified mutual funds. Investing on a regular basis allows you to take advantage of the stock market downturns through dollar cost averaging.

• Don't follow the herd. The Great Panic of 2008 turned out to be one of the greatest buying opportunities. Stock prices fell by more than 50 percent during this downturn and have recovered to move on to new highs. Unfortunately, many investors sold their stocks during this period instead of buying as evidenced by the net redemptions of stock mutual funds which totaled in the billions. This prompted legendary investor Warren Buffett to write in an op-ed article for the Wall Street Journal "A simple rule dictates my buying: Be fearful when others are greedy, and be greedy when others are fearful."