St. Kitts To Receive Calls from Royal Caribbean's Quantum of the Seas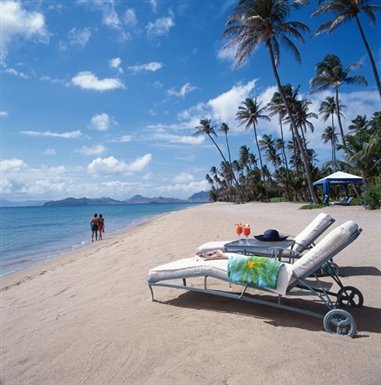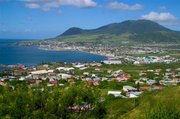 Further advancing the impressive growth of St. Kitts' cruise tourism sector, the island will be receiving six port calls from Royal Caribbean International's Quantum of the Seas in its inaugural 2014/2015 season. Quantum of the Seas is the first of Royal Caribbean's new Quantum class of ships and will include St. Kitts in its 11-night Eastern Caribbean and 12-night Southern Caribbean itineraries.
"The fact that Royal Caribbean has included St. Kitts as a port of call for this new ship is a testament to the quality of the destination's expanding infrastructure," said Senator Ricky Skerritt, Minister of Tourism & International Transport, Trade, Industry, Commerce & Consumer Affairs. "Our wealth of attractions and activities set against the backdrop of our rich nature, culture, history and friendly people provide an authentic Caribbean experience that clearly has an enduring appeal to cruise passengers."
The Quantum of the Seas will sail roundtrip from Cape Liberty Cruise Port in Bayonne, NJ. It will feature the North StarSM, an awe-inspiring experience where a jewel-like glass capsule takes guests on a spectacular journey more than 300 feet in the air to deliver unprecedented 360-degree views; RipCord by iFly®, the first skydiving simulator at sea; as well as the first bumper car and roller skating offerings at sea; continuing Royal Caribbean's legacy of delivering "firsts at sea" for decades such as The Rock Wall, ice-skating rink, and FlowRider® surf simulator. Royal Caribbean International is owned by Royal Caribbean Cruises Ltd. (NYSE/OSE: RCL) and sails 21 ships to the most popular destinations in the Caribbean, Europe, Alaska, South America, the Far East, Australia and New Zealand.
St. Kitts cruise tourism industry continues to grow robustly, with a recent study conducted by US-based research firm BREA (Business Research & Economic Advisors) reporting an increase in cruise passenger arrivals to the island from 117,000 in the 2005/2006 cruise year to 629,000 in the 2011/2012 cruise year, an increase of more than 400% as compared to an increase of 13% throughout the Caribbean over the six-year period. In the 2009/2010 cruise season, St. Kitts exceeded the half million passengers arrival mark for the first time in its history. St. Kitts is currently projecting cruise passenger arrivals to reach approximately 650,000 in the 2013/2014 season and to exceed 700,000 in the 2014/2015 season.