Cat Being Treated After Being Shot With Arrow By Police Officer
Style Magazine Newswire | 5/24/2013, 10:41 a.m. | Updated on 5/24/2013, 10:41 a.m.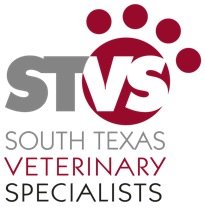 Veterinarians from South Texas Veterinary Specialists are treating a cat here after he was allegedly shot with an arrow by an off-duty Boerne police officer Tuesday evening.
Bobby, the 2-year-old, male cat is being treated for a punctured lung and broken front right leg by Dr. Bradley Book, a board-certified specialist in veterinary emergency and critical care with South Texas Veterinary Specialists.
According to local news reports, the Boerne Police Department responded to the scene and after conducting an initial investigation, they arrested one of their own.
Officer Lance Deleon, with the Boerne Police Department was arrested Tuesday and charged with animal cruelty.
Bobby is expected to make a full recovery according to Book.
Deleon has since been placed on administrative leave pending an investigation.
About STVS
South Texas Veterinary Specialists was founded in July, 2001. STVS has 11 board-certified specialists in the areas of critical care, dermatology, internal medicine, neurology, oncology and surgery. STVS is a referral only hospital and doesn't provide primary veterinary care. STVS has two other locations in Houston: North Houston Veterinary Specialists and NHVS Animal Emergency.
About BluePearl Veterinary Partners
Formed in 2008, BluePearl Veterinary Partners employs more than 1,000 people including approximately 250 veterinarians. BluePearl hospitals are referral-only and don't provide primary care. Most BluePearl hospitals offer 24-hour emergency care services. BluePearl is one of the world's principal providers of approved veterinary residency and internship educational programs. BluePearl also participates in and conducts clinical trials to study the effectiveness of new drugs and treatments, which give clients access to cutting-edge medicine not yet commercially available and improves the quality of care delivered to our patients.