Music Doing Good Scholarship Recipients Are "The Ones to Watch"
Fourteen Houston-area students pursue their music studies through scholarships
Style Magazine Newswire | 5/28/2013, 6:46 p.m. | Updated on 5/28/2013, 6:46 p.m.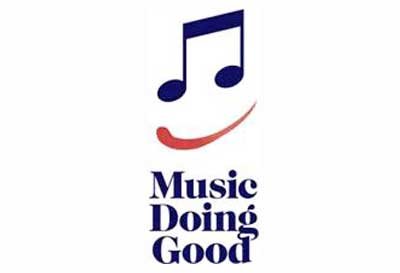 This spring, Houston-area students ages 12 to 18, were encouraged to apply for Music Doing Good Scholarships, which provide funding for outstanding music students demonstrating financial need. Applications were received from all over Houston and the surrounding areas. Fourteen students earned scholarships in various categories to pursue private lessons, music workshops and tuition through an educational institution. The deadline to submit applications was March 15, 2013 and the scholarships were announced and awarded at a concert with the Conrad Johnson Orchestra at the Hobby Center for the Performing Arts on April 20th. There were two special honors created this year: The Conservatory Award for a student attending college in 2013-14 school year demonstrating stellar musicianship; and The Service Award for students dedicated to community service through music. Music Doing Good was impressed by the talent and tenacity of every scholarship recipient.
Auburn Lee (77584) – Pianist Auburn Lee, a senior at the High School for the Performing and Visual Arts (HSPVA), was awarded Music Doing Good's Conservatory Award. Auburn will be heading to Harvard University to study under a joint program with New England Conservatory (NEC) in the fall, but not before attending the European American Musical Alliance study in Paris this summer. He has performed all over the US, in France and Lithuania, and his resume reads of someone decades older than his years! Honors include first prizes for Schmidbauer International Young Artist Competition, Fidelity Future Stage Young Artist Competition, American Protégé International Piano and String Competition, Slav Music International Piano Competition (France), and the title of Houston Young Artist in 2005, 2007, 2009 and 2011. Auburn's personal mission is "…to use my instrument as an inspiring and educational force that will awaken lay people to a beauty that surpasses today's popular music." This exceptional young man has a dynamic and pioneering career ahead of him!
Katerina Sawyer (77054) – At age 12, Katerina has already well-grasped the concept of community service, playing saxophone at nursing homes, hospice residences and churches, as well as raising money for Abandon Animal Shelter, her other volunteer job! Music Doing Good honored this sixth grader from Step By Step Christian School with the specially-created Service Award. Only eight months into playing the sax, Katerina wants to study Jazz and is pursuing private lessons. She also works as a street musician, playing for tips to buy new reeds and a mouthpiece for her sax along with a new microphone.
Noah Alden Hardaway (77006) – The first place winner in the High School Piano category, Noah Hardaway will soon be leaving for the Aspen Summer Music Festival and School with his well-deserved scholarship funds. His homeschooled education afforded him many hours of piano practice, and they paid off in technique and knowledge of music. Noah will be involved in a benefit concert this spring to raise funds to provide Afghan women with honeybees and honey-collecting equipment, thus creating a sustainable income. He describes performing music for a live audience as "…a catharsis like no other."