Andre 3000′s Mother Passes Away In Atlanta
Style Magazine Newswire | 5/29/2013, 1:51 p.m. | Updated on 5/29/2013, 1:51 p.m.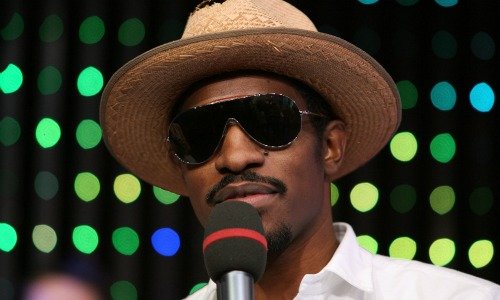 We extend our sincere condolences to Andre 3000, as it was reported by ddotomen.com and confirmed by CBS Atlanta, that Andre's mother, Ms. Sharon Benjamin Hodo, passed away early Tuesday in Rex, GA. There are not many details on the developing story, and little is known about Ms. Hodo or her recent health status.
We do know the timing could not be more unfortunate as Andre 3000 celebrated his birthday 48 hours ago.
Rumors are swirling around the internets about the situation and we are choosing not to make this any more painful of a situation than it already is. Therefore, we will not be reporting on everything we are hearing, just to make sure we are delivering an accurate story. So, if you hear details somewhere else, those sources may, or may not be checking to be sure it is factually correct.
Bottom line, one of our greatest talents has just lost his mother but, we don't need to view him as anything but his mother's son at this time.