Chef Johnny Iuzzini Stirs Things Up at Macy's Memorial City
Style Magazine Newswire | 5/29/2013, 4:44 p.m. | Updated on 5/29/2013, 4:44 p.m.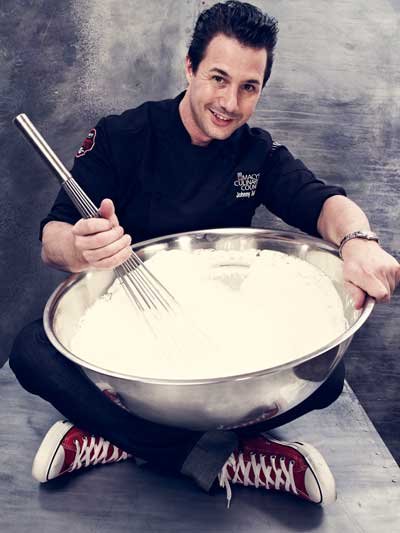 The Macy's Culinary Council Food Truck takes to the highways and back roads of America on a national food truck tour. The Food Truck will stop in Houston at Macy's Memorial City with Macy's Culinary Council Chef Johnny Iuzzini. Chef Iuzzini will be serving up complimentary bites while celebrating the deliciousness of Americana! Plus, with your qualifying purchase of $35 or more in Home on the day of the event, receive a $10 Macy's gift card, a Macy's ice cream scoop and meet Chef Iuzzini to receive a signed copy of his cookbook. (limit one per customer) The event is free and open to the public. This event is part of Macy's American Icons campaign - a cross-country tribute to the beloved traditions, people and landscapes of America. From baseball and drive-in movies to legendary designers and cooking demonstrations, America's Department Store is honoring the popular brands, all-star events, cherished pastimes and meaningful causes that have contributed to our culture. An early summer celebration of the people, places and things that inspire our dreams, fuel our passions and make us proud to live in the land of the free, Macy's American Icons will officially kick-off in mid-May and extend through July. Visit macys.com/culinarycouncil to learn more.