Type 1 Diabetes meets Pediatric Dentistry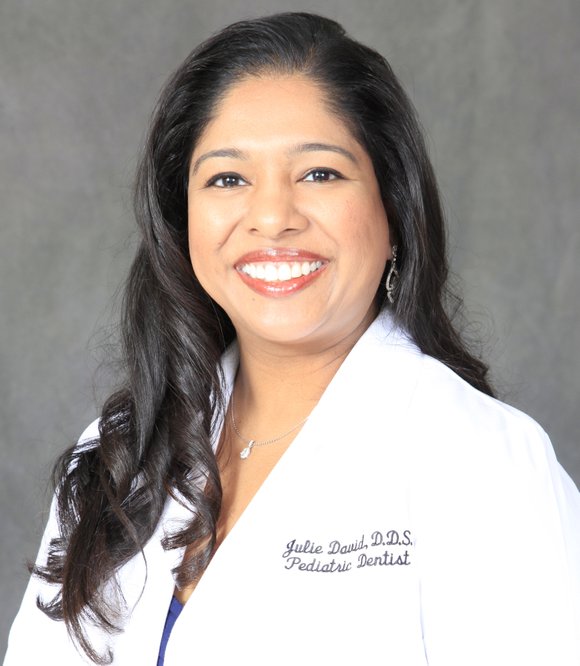 Normally my articles are about the emotional and day-to-day "life" that I have to adjust to now raising a son with Diabetes. But my whole goal in documenting my journey is to try and help other people. What better purpose can my life be for, in fact, than to use the trials I've been given to try and shine a little light into the lives of others? So, stepping outside my personal journey for a bit, I would like to take a moment to showcase a few people that we have had the pleasure of meeting since Type 1 Diabetes has come into our world. I like to consider them my own personal blessings that God has put in my path amidst all the struggles and ups and downs that Type 1 Diabetes comes with. I have found them to be VERY supportive, highly informative, and just generally good people to know. FURTHERMORE, as a mother of not just one diabetic son but THREE highly rambunctious little boys, I have found them to be incredibly understanding of my goal of WHOLE FAMILY HEALTH balance with MOMMY SANITY. With the goal to put a human face on such angels in my life, I'm considering this an interview series. First up….a date with Dr. Julie.
Type 1 Diabetes meets Pediatric Dentistry
First and foremost, for all of those who have NOT had an opportunity to meet the fabulous Dr. Julie in person, here is a little bit about her. Dr. Julie David Talaiver is a native of the Dallas area. She received her undergraduate degree in Biochemistry from Austin College in Sherman, TX and attended Baylor College of Dentistry where she earned her Doctor of Dental Surgery degree in 2004. Dr. Julie earned her certificate in pediatric dentistry from the University of Southern California. She completed her hospital residency at Children's Hospital of Orange County and the non-profit Healthy Smiles for Kids of Orange County. She gained tremendous training in the health of infants, children, adolescents, and the care of special needs children. Dr. Julie also is a Diplomate of the American Board of Pediatric Dentistry and serves as a consultant with the Board.
Dr. Julie has served the community both internationally and locally. She has volunteered for mission trips to Mexico and Honduras. In the DFW metroplex, she has helped with Christina's Smile, Save-A-Smile, Mission Arlington, and Tarrant County Dental Hygiene program. Dr. Julie is a member of the American Dental Association, Texas Dental Association, Fort Worth District Society, American Academy of Pediatric Dentistry, College of Diplomats with the American Board of Pediatric Dentistry, and Greater Dallas Pediatric Dental Society.
Furthermore, she is our personal dentist for all three of our wiggly boys, including my big guy with Type 1 Diabetes. Her wonderful approach, not only to my boys but to J's diabetes, is what gave me the idea to include her in the series of interviews. Let's DIVE right in shall we?!
I KNOW FROM MY PERSONAL INTERACTIONS WITH YOU, THAT YOU ARE FAMILIAR WITH TYPE 1 DIABETES. BUT IS THERE MORE THAN JUST BOOK KNOWLEDGE THAT YOU HAVE…DO YOU HAVE ANY PERSONAL EXPERIENCE WITH DIABETES?
My father is a Type I diabetic. Growing up, it was my norm to watch my dad check his sugars and give himself injections. Even in the fifth grade, I started checking his sugars for him. He always said it was easier when someone else pushed the button for the lancet to come out and did not hurt as bad! I was not exposed to overly-sugary snacks as compared to the typical child due to our diabetic household. I got my first cavity when I was in college! As for myself, I was diagnosed as a Type 2 diabetic in 2012. I understand how initially every diabetic is inundated with information and overwhelmed with the process. I also understand the frustration of changing a diet and the difficulty to see the corresponding changes in your numbers. Through this year and half, I have learned more about myself and the triggers for my numbers. For me personally, stress is the biggest component and I am trying different methods to reduce stress. I have also learned to take a time-out to eat a meal or snack and it has been great just to have ME time for a short moment because I am usually taking care of everybody else.
OH WOW, SO YOU HAVE QUITE A BIT OF PERSONAL EXPERIENCE WITH DIABETES BOTH WITH YOURSELF AND CLOSE FAMILY MEMBERS. HAVE YOU FOUND THAT THIS PERSONAL BACKGROUND HAS BEEN A HELP TO YOU PROFESSIONALLY?
Being a diabetic myself, it gives me a better understanding of someone just having an "off" day with a high blood sugar. Tomorrow is a new day.
SO TRUE – EACH AND EVERY DAY IS A NEW CHANCE TO PICK OURSELVES UP AND TRY AGAIN. THAT IS DEFINITELY A HELPFUL MOTTO TO HAVE IN THE TYPE 1 DIABETES WORLD. NOW FOCUSING ON YOUR PRACTICE, DO YOU HAVE A LOT OF DIABETIC PATIENTS?
I am always surprised because diabetes is relatively common, but being in practice for nine years, I have seen relatively few diabetic patients in comparison. The changes I have seen have been interesting, though. Most of my Type I diabetic patients have been ages 9-14 and I also a group of pediatric patients who have diabetes as a complication of a genetic disorders. Lately, this has started to shift more to Type 2 diabetic children. Obesity has been the biggest culprit by far. There has been an increase in the number of children taking high cholesterol medicine, high blood pressure medicines, and oral diabetes medications that I have seen in practice. I am ecstatic that pediatricians have discussed dietary and lifestyle changes with the kids and parents to try and make healthy changes.
WOW, JUST….WOW. PEDIATRIC PATIENTS ON CHOLESTEROL MEDS, BLOOD PRESSURE, MEDS AND MORE DUE TO OBESITY. I SUPPOSE IT WAS BOUND TO HAPPEN WITH THE UNHEALTHY TRENDS WE HAVE SEEN IN RECENT YEARS. STILL, IT IS HEARTBREAKING TO HEAR OF LITTLE KIDS TAKING MEDICATIONS THAT I HAVE FORMERLY ASSOCIATED WITH LATE-IN-LIFE CONDITIONS. BUT IT DOES NOT STOP THERE DOES IT, DO YOU FIND THAT DIABETES IN PARTICULAR PLAYS A ROLE IN DENTAL HEALTH AS WELL?
In both Type 1 and Type 2 diabetes, dental complications result due to uncontrolled or poorly-controlled blood sugars. Dental findings for diabetic patients can include:
Xerostomia (dry mouth)
Increased cavities risk
Oral Candidiasis (fungus)
Burning mouth or tongue
Taste alteration
Increased risk of periodontal disease
Poor wound healing/ surgical wound infection
Acetone breath
Odontalgia, percussion sensitivity, pulpitis, loss of vitality, and more
THAT IS A REALLY BIG LIST THERE. SO I GUESS JUST HAVING A PROCLIVITY FOR CAVITIES IS NOT MY BIGGEST CONCERN FOR MY DIABETIC CHILD THEN, HUH?!
Honestly, most diabetics are in such great control of their blood glucose levels, that cavities are not a big issue in my pediatric diabetic population. However, just like non-diabetic kids, if they have poor oral hygiene with excess plaque and bacteria on the teeth it will create a cavity. For children, they are prone to obtaining cavities in between the baby molars. This is due to the excessive food debris/plaque found in between the teeth because most children don't floss these tight areas. The cavities in between the teeth can progress quickly and can cause an infection also known as an abscess. And as you know, any type of infection can affect the blood glucose levels.
BUT ARE THERE ANY DENTAL ISSUES THAT GROW FROM THE INCREASE IN HIGH BLOOD SUGAR LEVELS THAT MOST DIABETICS ARE KNOWN TO STRUGGLE WITH?
High blood sugars can lead to dry mouth. Saliva is an important combatant for bacteria so when the mouth is dry, bacteria are able to grow quickly and then an increase in cavities are seen. Also, high blood sugars offer "food" for bacteria to flourish and then produce acid which breaks down teeth again leading to cavities as well as potential for a fungal infection in the mouth. A side effect of all this can be Burning Mouth, nerve neuropathy, and xerostomia. My most difficult task, is getting through to teenagers who are diabetic patients. They are already in that mind-set of "whatever" and "that will never happen to me". This immortality phase is normal component of any child, but is more difficult in discussing the long-term effects of lack of control of their blood sugar to their body. Also it is hard for them to fathom how changes in their body are tied to their mouth and teeth. It amazes me how the body is so intricate and dysfunction in one area can influence so many systems.
PARDON ME WHILE I PAUSE TO BRUSH MY TEETH! WOW THAT IS A LOT OF REALLY BIG WORDS AND GROSS THINGS THAT CAN HAPPEN JUST FROM HIGH BLOOD SUGARS. I HAD NO IDEA! SO NOW I GOTTA ASK, WHAT ABOUT LOW BLOOD SUGARS? AS YOU AND I BOTH KNOW, TYPE 1 DIABETICS IN PARTICULAR ARE PRONE TO BLOOD GLUCOSE CRASHES (HYPOGLYCEMIA). IS THERE AN ADDITIONAL BURDEN ON THE TEETH THAT THIS PRESENTS?
I will be honest that this is not an area that has been explored or spoke about in dental school. In our world, hypoglycemia is a bad thing. We want the sugars to be up to avoid the symptoms of hypoglycemia (weak, nervous, confused, pale and moist skin, etc.). There are no complications for a dental appointment if there is a temporary excess of sugar in the blood. When we manage a diabetic patient, we want an early morning appointment. The reason is the patient will have breakfast and be fresh. Children, especially young children like your J, do best in the mornings in regards to behavior. The dentist should also ask the parent what the child's morning sugars were and make sure they are not too low to avoid the risk of passing out at the dental office. We also try to alleviate any stress on the diabetic patient and try to keep appointments short. This is more difficult with the pediatric patient versus the adult. Children are fearful of the dentist if they start at an older age. The American Academy of Pediatric Dentists recommend the first appointment for a child to be age 1. This first appointment is important to provide guidance for the parents in regards to the dental needs of their child. As the child grows, most will be comfortable with the dentist at age 2.5-3 years of age. As the children age, most parents want an appointment after school. If this is the only available time for the diabetic patient, we will recommend a snack before their dental appointment.
UMMMM YEAH, WE'LL JUST BREEZE RIGHT OVER THE FACT THAT MY BIG GUY MISSED THE MEMO ON THAT 1 YEAR OLD DENTAL APPOINTMENT. WHOOPS! LUCKY FOR ME I FOUND YOU IN TIME FOR MY TWINS TO GET A BETTER START! HAHAHAH. SO WE HAVE COVERED THE HIGH BLOOD SUGARS, AND THE LOWS. THEY SEEM RELATIVELY MANAGEABLE AND AVOIDABLE IF PROPER CARE IS TAKEN. ARE THERE ANY MORE "LONG TERM" DENTAL CONDITIONS THAT WE SHOULD BE AWARE OF IN THE CONSIDERATION OF CARING FOR DIABETIC TEETH?
Periodontal disease is the most common complication. If I have a child with bone loss seen on an xray, I am thinking about the different types of periodontal disease as well as undiagnosed diabetes. This is where we would contact the pediatrician for bloodwork. If negative tests, then refer to a periodontist (gum doctor) for a specialized cleaning and possible antibiotic treatment. Basically, with high blood sugars, the body's immune system is not effective and the bacteria can overpopulate and cause pockets of destruction around the teeth. This will be seen as loose teeth and gingival recession. For children, most will suffer from gingivitis—inflammation of the gums. This will be seen clinically as red, swollen gums that bleed easily when brushing. The most common cause is lack of oral hygiene where food debris (plaque) is the irritating cause. For the patients without plaque induced gingivitis, this is where I will be exploring systemic manifestation of a disease process such as diabetes. Also, poor wound healing due to high blood sugars and impaired immune system that is common with diabetics becomes an issue with any kind of dental surgery. Dental surgery will require a consultation with the physician to adjust insulin therapy or giving antibiotics to promote good healing. Most children do not need dental surgery, but most adolescents are in braces. Important things the orthodontist will be evaluating the patient for is avoiding trauma from wires or brackets causing excessive irritation to the cheeks/tongue that may not heal properly. Also, the orthodontist will be concerned about microangiopathy. There are small blood vessels that go to each individual tooth. The strong movements from moving teeth with braces and the impaired blood vessels of a poorly controlled diabetic are of concern. Likewise, children with uncontrolled diabetes may not be good candidates for braces at all due to the risks.
SO MUCH THAT HAPPENS INSIDE OUR BODIES EFFECTS THE TEETH. I REALLY HAD NO IDEA. AND TO THINK THAT THERE ARE OTHER PARENTS OUT THERE, LIKE ME, BEGINNING THIS JOURNEY OF CARING FOR A TYPE 1 DIABETIC OR TYPE 2 DIABETIC CHILD AND THEY ARE AS CLUELESS AS I WAS. BUT LIKE THEY SAY, AN OUNCE OF PREVENTION IS WORTH A POUND OF CURE. SO WHAT IS THE BEST COURSE OF ACTION, IN YOUR MEDICAL OPINION, ON PREVENTATIVE CARE FOR DIABETIC TEETH.
All children must establish a dental home by one year of age. The dental home is defined by AAPD as "the ongoing relationship between the dentist and the patient, inclusive of all aspects of oral healthcare delivered in a comprehensive, continuously accessible, coordinated, and family centered-way". This is important for the diabetic patient because it is an on-going conversation in regards to patient's health and is constantly changing on a daily basis. There will be good days and bad days. And again, dental visits are recommended for the morning so that kids are well-nourished and not tired from a whole day of school. The goal is to keep the appointment short and as stress-free as possible. We will ask about the patient's blood sugar numbers to obtain an idea of how well-controlled that patient is with their condition but it is also a good idea to let us know about any hospitalizations, diet changes, etc. And as you well know, we like a frequent recall schedule. Meaning not just one visit a year for a routine cleaning but TWO. Some children may need an increase in frequency where they are seen 3-4 x year if their health warrants it. Also, high risk children may benefit from an over-the-counter or prescription fluoride rinse. This is usually discussed on a case by case basis however.
SO IS THERE ANY FINAL AREA THAT WE HAVEN'T REALLY HIT ON THAT IS A BIG CONCERN OF YOURS BOTH AS A DIABETIC AND A PEDIATRIC DENTIST?
My Type I diabetic children are usually tightly regulated, and need to be due to the severe complications. But my concern is mainly towards the Type 2 diabetic children. Children's physical activity has strongly declined both at school and at home. Some schools have limited gym classes and recesses. Also the height of video games boggles my mind. My obese patients have absolutely no interest other than video games. Sometimes I do have to threaten to take away video games if the child is unable to keep their teeth clean. Luckily, I have not had to take away any games…yet. Also the diet is a main concern now that we are in a fast paced society with convenience foods. I have children that eat HOT Cheetos for breakfast. BREAKFAST! Parents are upset that there children are eating junk. My mind is screaming, "who buys the junk? Last time I checked, I have not seen a 9 year old grocery shopping by themselves with a credit card…". There has been such a large shift in parenting styles in the past 20 years. The shift has moved to where parents are the "buddies" or "friends". Your child does not need you as a friend, but as a parent who sets parameters for their child and helps guide them in the ways of good health.
I COULD NOT AGREE WITH YOU MORE! I MYSELF HAVE BEEN INDOCTRINATED INTO THIS NEW WORLD OF TYPE 1 DIABETES AND WITH IT THE SUB CULTURE OF SITTING ON THE SIDELINES AND BEING UTTERLY IN SHOCK AND AWE OF WHAT NON DIABETIC KIDS PUT IN THEIR MOUTH. MAKE NO MISTAKE, WE ARE NOT PERFECT, BUT WE HAVE SUCH A GREATER UNDERSTANDING OF HOW FOOD AFFECTS THE HEALTH NOW…IT IS HARD TO NOT JUST INSTINCTIVELY MAKE CHANGES IN THE WHOLE FAMILY'S DIET!
THANK YOU SO MUCH FOR YOUR TIME AND WILLINGNESS TO EDUCATE MY READERS A LITTLE MORE. WE ALL KNOW THERE IS SO MUCH MORE YOU COULD SHARE IF I HAD THE SPACE TO WRITE IT ALL. SO HOW ABOUT A SHOUT OUT?! TELL US ABOUT YOUR FABULOUS PRACTICE!
Firewheel Dentistry for Kids was a dream of mine to build a different type of practice where you can "SEA the difference" and not a place where you felt like another number. The practice is oriented in learning about your family and giving suggestions to promote good oral health of your children. We want to provide a fun learning environment for the children and for the parents while we build a solid dental foundation. I love seeing a child in 6 months and seeing the dramatic improvements they have made with their brushing!
WELL ME AND MY CREW LOVE COMING TO SEE YOU EVERY 6 MONTHS. WE LOVE THE STAFF, WE LOVE THE LOCATION, AND MY BOYS ABSOLUTELY ARE THRILLED TO WATCH CARTOONS OUT OF SURFBOARDS ON THE CEILINGS! YOU HAVE MADE A GREAT ENVIRONMENT FOR MY GUYS TO HAVE A GOOD START TO A LONG LIFE OF DENTAL HEALTH. AND MOREOVER, AT THE TENDER AGES OF 4 AND TWINS 2.5 YEAR OLDS….THEY HAVE NO FEAR OF THE DENTAL CHAIR WHICH IS, IMHO, A SMALL MIRACLE IN AND OF ITSELF. THANK YOU AGAIN FOR YOUR TIME AND DEDICATION IN YOUR FIELD.
Dr. Julie resides in the area with her husband. When she is not answering the on-call phone, you will find her curled up with a good book, cooking dinner for her husband, or shopping! She, of course, also watches football with her husband on Saturdays! For those who are in the market for a new Pediatric Dentist, I can't say ENOUGH good things about her practice. If you are in or around Garland, TX you should definitely check her out. Below is her practice info:
Dr. Julie Talaiver @ Firewheel Dentistry For Kids
Firewheel Town Center
650 Beebalm Ln., Ste #200
Garland, TX 75040
(972) 414-5437
Heather D. Nelson – Author-for-hire
God Had Other Plans – Keeping Faith thru Infertility and Pregnancy Loss
Read other articles about living with a Type 1 Diabetic child at her personal blog site
Follow her on Facebook at facebook.com/GodHadOtherPlans