Bring your parents to work day: Positive trend or helicopter parenting?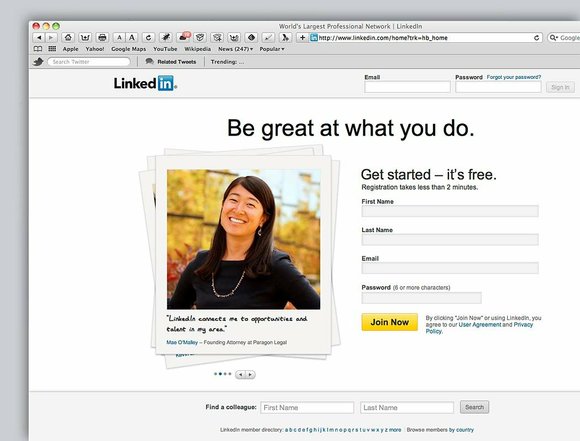 CNN
Every year, I wholeheartedly embrace "Take Our Daughters and Sons to Work Day" as a chance for my two girls to see why, besides the need to make an income, mommy would spend hours away from them.
Seeing where I work, with whom I work and how we have a "cool" vending machine filled with snacks such as Gummy Bears has helped them understand what I do and why.
And that's precisely the motivation behind the latest incarnation of "Take Your Daughter/Child/Dog to Work Day." (Yes, there is actually a visiting day for dog-lovers!)
On Thursday, 28 companies in 14 countries will be hosting "LinkedIn Bring in Your Parents Day," the first event of its kind created and sponsored by the popular social networking site for professionals.
Individual companies, such as Google, have hosted their own day for parents, but LinkedIn said its event will mark the first time so many companies are participating at once.
Bring your mom and dad to work? At first glance, it sounds like just another opportunity for so-called helicopter parents to get overly involved in their kids' lives. First they were calling up admissions counselors, and then pressing employers for jobs and benefits for their kids. Now they're actually going into their kids' offices? This can't be good!
But after speaking to parents who plan to visit their adult children's workplaces, as well as those grown-up workers and parenting experts, this seems less like a sign of helicopter parenting run amok and more like a way to bridge the very real digital generation gap.
'My parents have never really understood what I do'
For Hector Hernandez, 31, a senior business relationship manager at LinkedIn, the day is a chance to finally show his folks what he does and perhaps bring an end to pressures to go into a traditional career his parents more fully understand.
"Since I graduated from college, I got into marketing, I got into tech, and my parents have never really understood what I do," he said with a laugh. "My parents, they're professors, they know academia very well, but they don't have a single clue how you make money in Internet.
"They can come and see this is what I do. This is how I add value to society. Please stop asking me to go back to law school or go back to med school because I'm doing pretty well," said Hernandez.
Hector's dad, Gaston Hernandez, teaches mathematics at the University of Connecticut. When I asked him what his son does for a living, he chuckled.
"I still don't understand exactly what he does," said the elder Hernandez, who admits part of the issue is his son works in a business that didn't exist years earlier. "Lawyers, architects, you know more because you grew up with that."
He said he "naturally" expected his kids would pursue one of those more "traditional" professions.
Survey: A third of parents don't know what their kids do