Why Events are Essential to Your Business
Style Magazine Newswire | 11/7/2013, 4:01 p.m. | Updated on 11/7/2013, 4:01 p.m.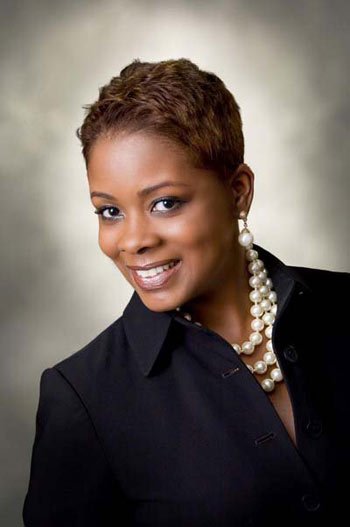 In today's competitive market, many companies are using events as powerful tools of engagement to increase brand visibility and enhance relationship-building efforts. "In most markets, Houston in particular, events play a significant role in bringing people together around a shared purpose or cause. Houston's geographically dispersed landscape makes events a necessity for corporations, businesses and organizations looking to raise awareness and synergies for their message, product or service," said MWH Public Relations (MWHPR) Principal Margo E. Williams.
Events offer the unique opportunity to tell your story and communicate your purpose and vision. When orchestrated well, events have the power to create a lasting and powerful impression allowing consumers to experience and interact with your brand. Successfully branded events motivate your target audience to take notice of your products and services. You have to consider your main objectives. Do you want to debut your brand or undertake a rebranding initiative? Do you want to showcase new and improved services? Do you want to concentrate on prospective as well as existing clients? Do you want to elicit feedback regarding interest and future needs? After answering these questions, you can formulate a comprehensive strategy that aligns with your goals and expectations.
Once your objectives are in place, you have to generate buzz and excitement that pushes your event into the public consciousness. As co-founder of Fathom Marketing Firm, Tres McCullough says, "There are different pathways and avenues available to everyone. The best plans are those that utilize several types of media. It's all about linking back to your target audience."
While effective media promotion is crucial to your event's success, it's the fine details that can make or break it. From budget considerations, venue selection, sponsor solicitations, timeline constraints, décor to logistics, your event takes on a life of its own. Managing all these variables can be quite daunting, so why not take advantage of MWHPR's event management expertise?
MWHPR offers a full spectrum of event management solutions that ensure flawless marketing and execution of your next event or function. We manage the entire process up to the actual event, and day-of facilitation, as well as the follow up and debriefing. With expert conceptualization and planning, we provide end-to-end event production for conferences, expos, galas, luncheons, festivals, media events, and product launches. We can turn-key an event to include theme development, web/collateral design, fund raising, registration management, volunteer recruitment and management, speaker solicitation, and event analytics among other essential elements.
We primarily serve medium-to-large small businesses, established nonprofits, and government agencies that operate from different vantage points. To this end, we strategically position our events to reflect each client's unique brand identity and personality. To heighten brand exposure and generate public interest, we incorporate meaningful and effective communications into your marketing mix; social media, eMarketing (eBlasts can be sent to our segmented database of 35,000+), LinkedIn posts, and targeted press releases. We also make use of these promotional mediums to garner additional publicity after your event.
Once your event is over, we provide avenues for deliberate follow-up with your attendees. We also extend communications to your "no shows." The mere fact that these individuals showed interest warrants keeping them on your radar. We can also provide results from attendee surveys to help identify improvement opportunities and raise the bar for your future events and special occasions.
Contact MWHPR today to learn more, and we'll pull out all the stops to make your event one to remember. Think beyond text alerts and tweets and start connecting with your customers!
For More Information visit www.mwhpublicrelations.com